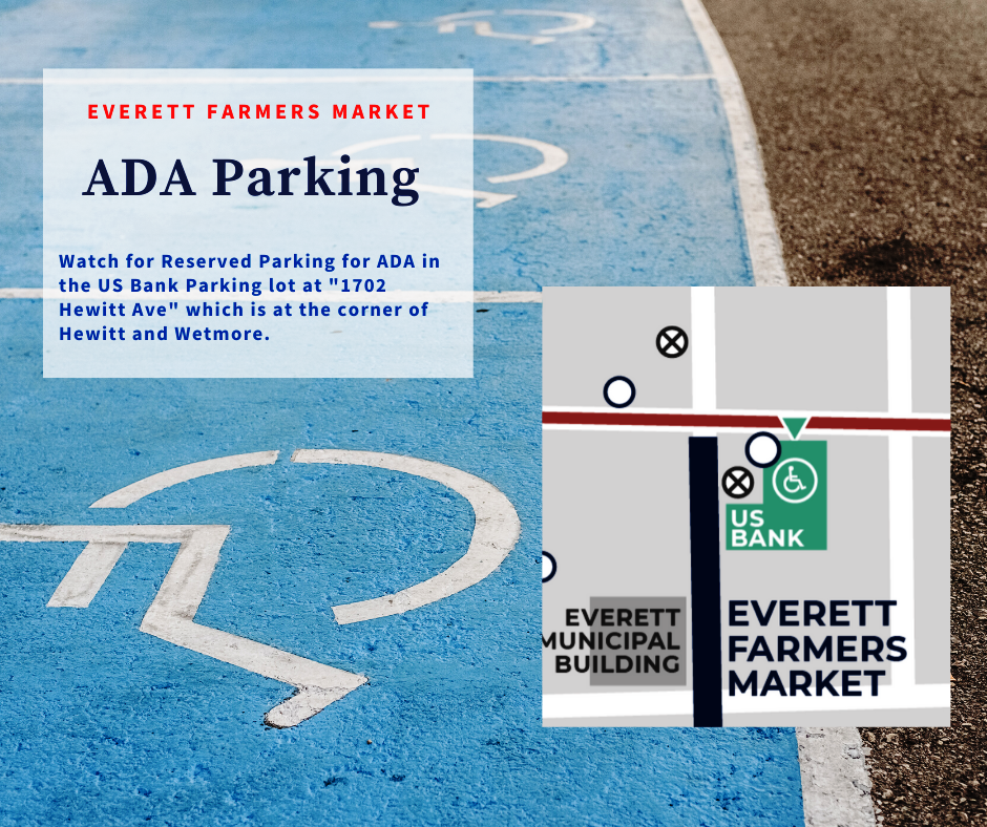 Americans with Disabilities Act* (ADA) there is parking available at the Everett Farmers Market in the downtown location in the City of Everett.
Watch for Reserved Parking for ADA in the US Bank Parking lot at 1702 Hewitt Ave which is at the corner of Hewitt and Wetmore.
Please follow the signage and look closely at the map. This will give easy access to the Farmers Market.
Thank YOU