The Farmers Market Nutrition Program (FMNP) provides fresh fruits, vegetables, and herbs to eligible women, children, and seniors.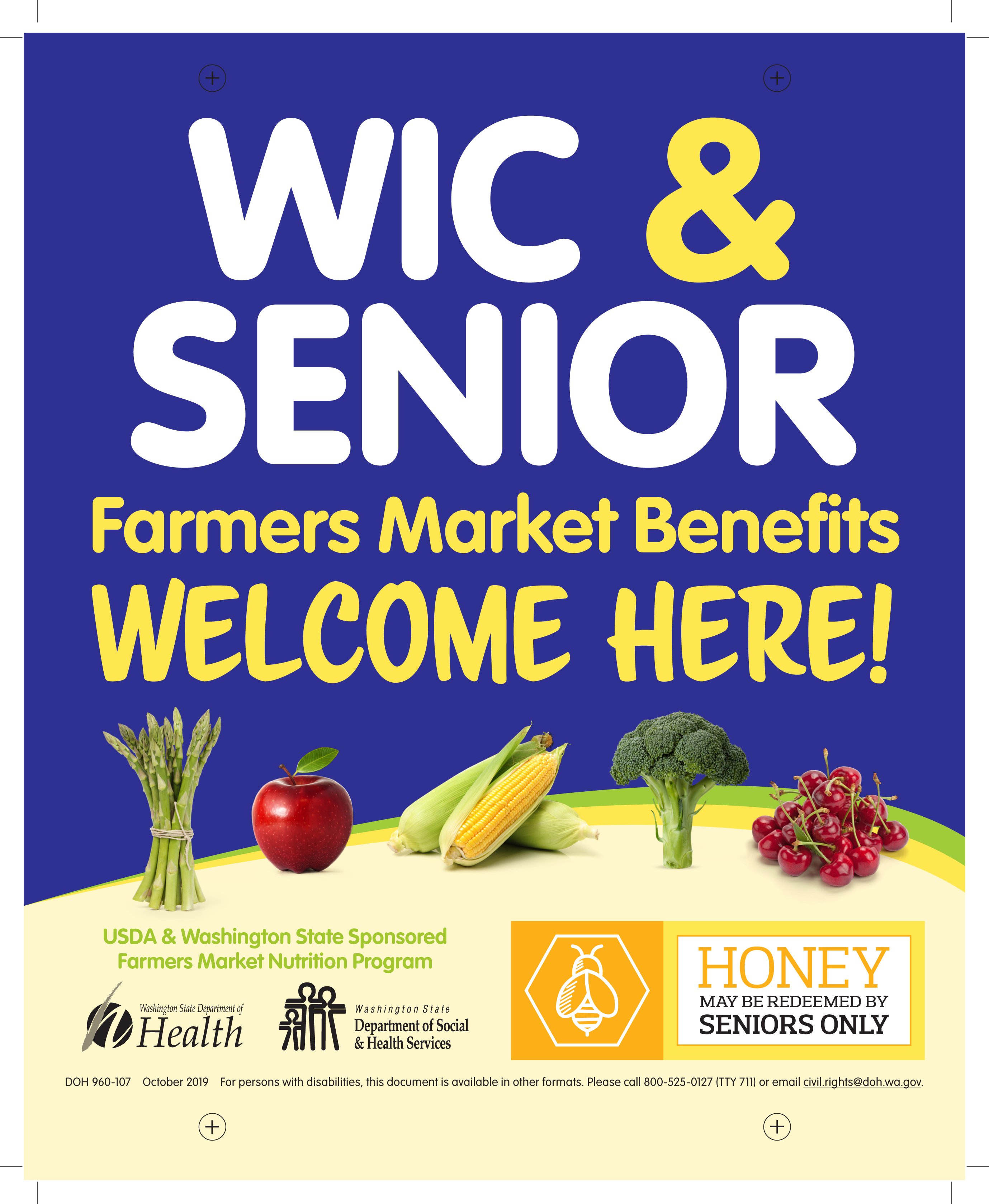 Program
Increases the intake of fruits and vegetables.

Expands the use of farmers markets, farm stores, and community supported agriculture programs.

Increases sales of Washington grown fruits, vegetables, and herbs.
The WIC Farmers Market Nutrition Program
is part of the Special Supplemental Nutrition Program for the Women, Infants, and Children (WIC) Program. The WIC Nutrition Program provides healthy foods, nutrition education, and referrals to health and other social services to low-income families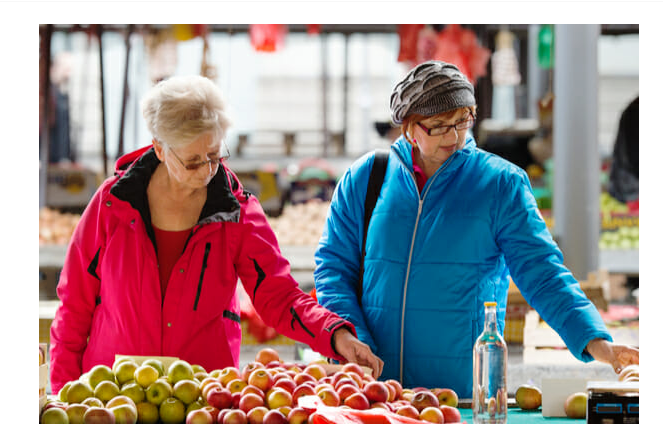 The Senior Farmers Market Nutrition Program
Is part of the Senior Nutrition Program. The Senior Nutrition Program improves nutrition for low-income adults over age 60. The program provides nutritious meals in a variety of group settings in the community and home delivered meals for seniors who are unable to leave their homes.
Eligible low-income seniors receive $40 worth of checks to purchase fresh fruits and vegetables at authorized farmers markets or farm stands.
All applications must have been postmarked by May 26th.
Eligible individuals must have completed and submitted an application to the Nutrition Program/SFMNP, 11627 Airport Rd., Suite B, Everett, WA 98204. Because of the limited number available, checks will be distributed by a random selection process among the total applications received.
Homage Senior Services of Snohomish County click here. Call Senior Nutrition at 425.347.1229