The Farmers Market Nutrition Program (FMNP) provides fresh fruits, vegetables, and herbs to eligible women, children, and seniors.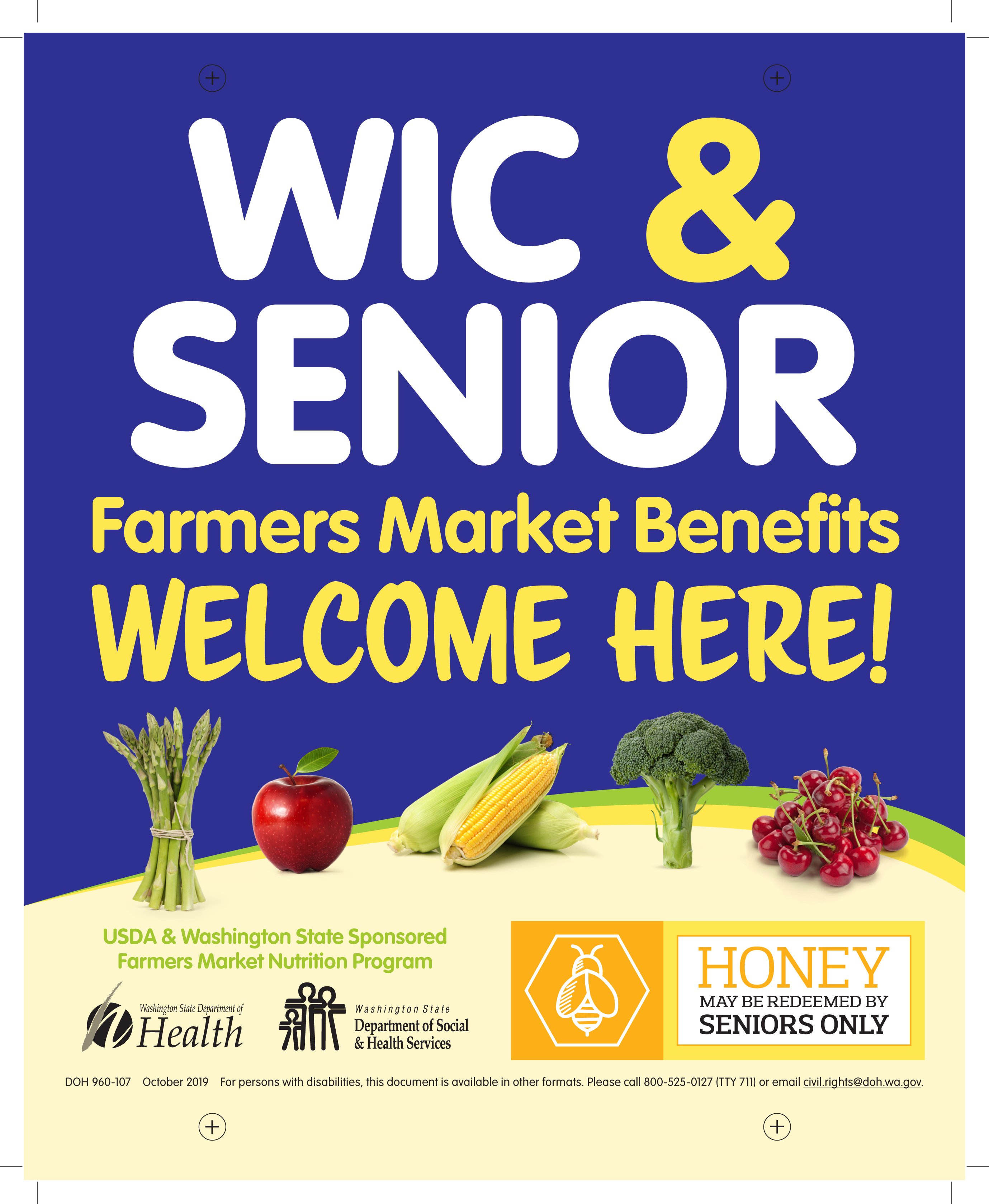 Program
Increases the intake of fruits and vegetables.

Expands the use of farmers markets, farm stores, and community supported agriculture programs.

Increases sales of Washington grown fruits, vegetables, and herbs.
The WIC Farmers Market Nutrition Program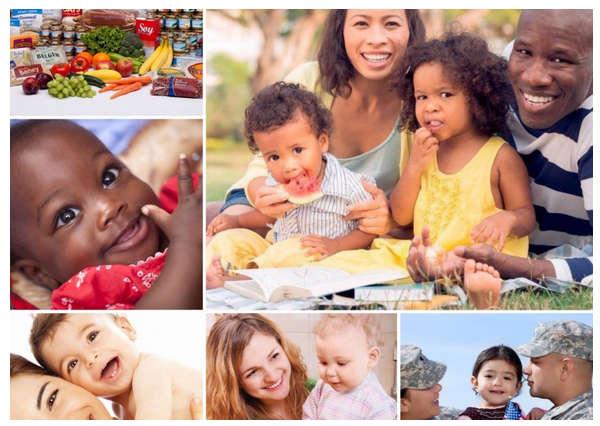 The Snohomish Health District supports the state's Farmers Market Nutrition Program by offering families in the Women, Infant and Children (WIC) nutrition program extra vouchers for fresh fruits, vegetables, and other food at local markets and farm stands. Let us help you eat healthy while supporting Snohomish County vendors and farmers. These special WIC vouchers are handed out at the beginning of the summer on a first-come, first served basis.
Find out more about how to receive WIC Voucher to shop for fruit and vegetables at your local farmers market in Snohomish County go to https://www.wicprograms.org/co/wa-snohomish.
The Senior Farmers Market Nutrition Program
Is part of the Senior Nutrition Program. The Senior Nutrition Program improves nutrition for low-income adults over age 60. Application deadline is June 4, 2021. Here is the link to the online application. https://www.snohomishcountywa.gov/FormCenter/HumanServices-66/WA-Senior-Farmers-Market-Nutrition-Progr-551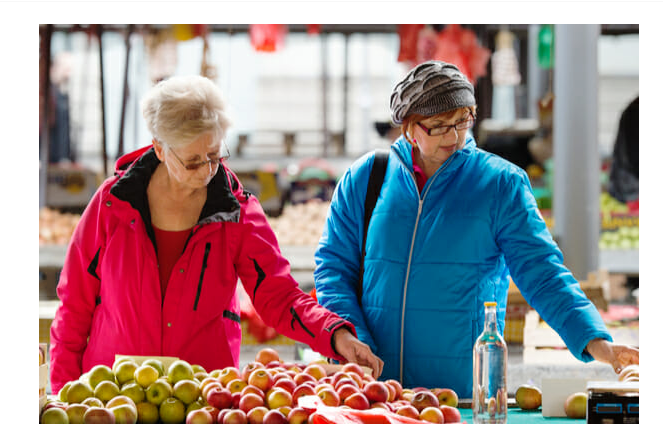 Eligible low-income seniors receive $40 worth of checks to purchase fresh fruits and vegetables at authorized farmers markets or farm stands.
All applications must have been postmarked by June 4th.
Eligible individuals must have completed and submitted an application to the Snohomish County Human Services, LTCA3000 Rockefeller Ave, M/S 305Everett, WA 98201. Because of the limited number available, checks will be distributed by a random selection process among the total applications received.
Homage Senior Services of Snohomish County click here. For questions, contact: Homage Services (425) 513-1900 or Snohomish County (425) 388-7393.