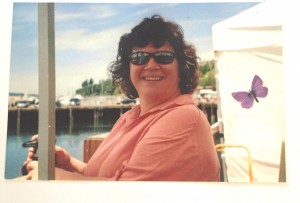 Robin's career was at Boeing, Commercial Airplanes, where she was appreciated by her colleagues for her quiet, steady competence and her supportive, effective teaching.
Her calling however was as a Massage Therapist, graduating from Brenneke Massage School, Seattle, WA. She was an empathetic and gifted massage therapist, helping many relieve tension to customers in her massage chair, on Sundays at the Everett Farmers Market.
Robin Annette Good was 53, lived in Everett, Washington and passed on in her home on February 29, 2016. She will be dearly missed by all
Her Celebration of Life Service will be on Saturday, April 2, 2016, at 11:00 a.m. at Van Valey House, 2130 Colby Ave, Everett.
To read more click here http://www.legacy.com/obituaries/heraldnet/obituary.aspx?n=robin-annette-good&pid=178100404