Congratulations to the Everett Farmers Market as the recipient of the 2016 Healthy Communities Award from the Snohomish Health District.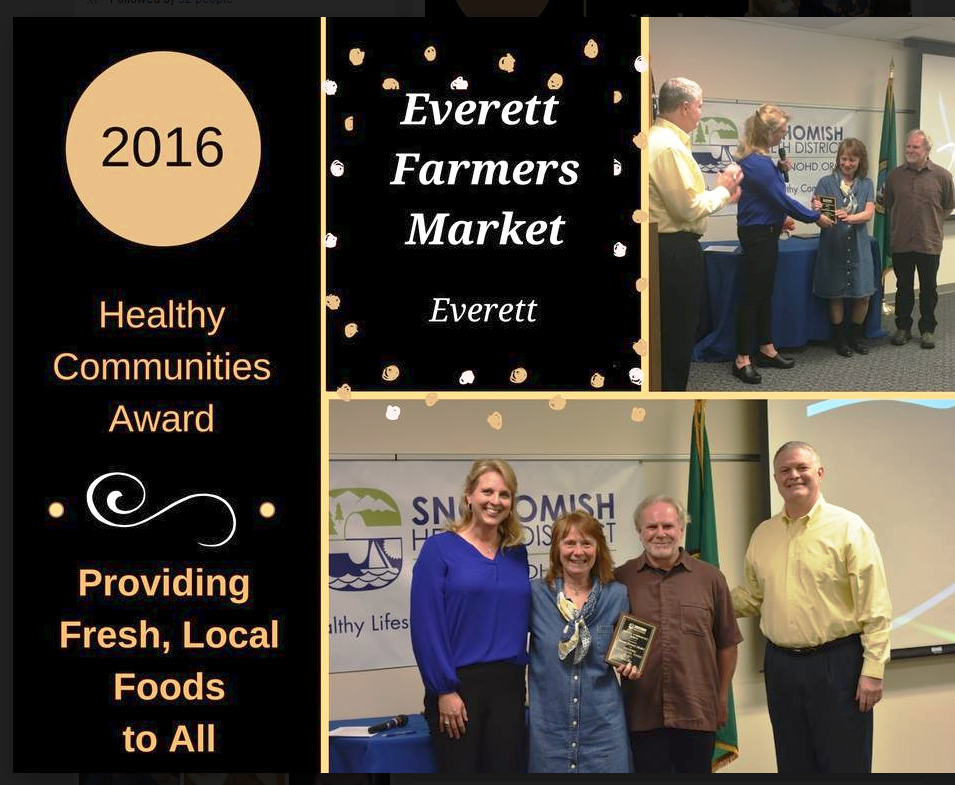 The Everett Farmers Market has made exceptional efforts to provide fresh local foods to all, in particular for improving access to healthy food for low income and under served populations in our county.
City Councilman Scott Murphy and Carrie Parker Snohomish Health District honored Karen Erickson and Gary Purves.