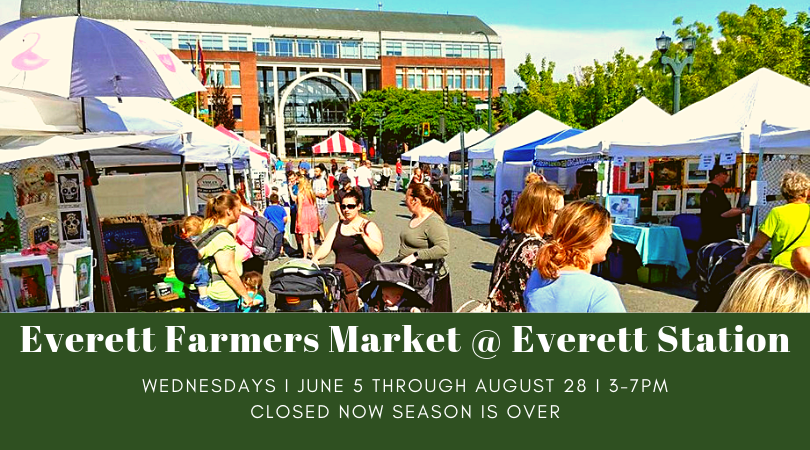 Season is Over for Wednesdays
Thank you to all of the customers and the community who supported the Wednesday Everett Farmers Market @ Everett Station.
Thank you to the musicians that volunteered their time to provide a market music for all to enjoy!
Thank you to Everett Transit, the City of Everett and Everett Station District Alliance.
Big Thank You to Food From Farms for grant funding to make the Fresh Bucks matching incentive program to purchase fresh fruits and vegetables.
And last but not least, thanks to the VENDORS and FARMERS that made this market happen! We wouldn't be here without you!
The Sunday Everett Farmers at Hewitt and Wetmore Avenues in the City of Everett from 11am to 4pm continues through October 6th. Looking forward in seeing you there!