If you ask me, whoever is in charge of the weather in Everett owed us this one. After a couple of rainy Sundays, one couldn't have asked for a better day on October 6th to end the 2019 Everett Farmers Market season in downtown Everett. History will show that it was a crisp and sunny 59 degrees on that afternoon, with a nice closing day crowd enjoying every moment.
Since they say that a picture speaks a thousand words, here are some from that afternoon (above). I know I speak for many when I say that I'm looking forward to the market returning to downtown Everett in May of 2020!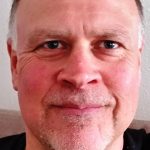 Joe Clark is a retired Boeing Project Manager. He enjoys volunteering, writing, exercise, discovering new things in Snohomish County, and trying to grow the perfect jalapeno peppers at his Bayside P-Patch plot.