Here is another new business that we can visit at Everett Farmers Market. Last weekend I dropped by Chai Cupboard, purveyors of fine teas and spices, and had a chat with owner, Jeni Ellis.
Chai Cupboard is new at Everett Farmers Market and you've also recently opened a brick and mortar store on Colby Avenue. What inspired you to open a loose leaf tea and spice store? We've always been tea drinkers. I can only handle so much coffee, but I can drink tea all day long. =) When we moved to Everett 10 years ago, I remember having discussions about how downtown Everett didn't have a store dedicated to tea. At least, we never found one. We also changed our diet a lot and were using a lot of different types of spices, some of which we only used a little out of an entire spice jar. On the other end of the spectrum, we used so much of one spice that the little jars weren't big enough. I've also become more environmentally conscious, wishing I could buy in bulk without any of the plastic bags. I kept thinking, "there's got to be a better way to do this!" That thought kept nagging at me, and finally last year we decided to create a solution.
What were you doing prior to opening the store? I live a pretty boring life. I'm a mom and wife.
Aside from yourself, who else is involved in Chai Cupboard? It's just me and my husband, Tim. I run the shop mostly by myself, but he's there to help if things get too crazy.
Can customers get both tea and spices at Everett Farmers Market? At this time, we're only bringing pre-packaged teas & herbs to the market. Maybe as time passes, we'll add a few spices. But they will always be pre-packaged. The idea of weighing and portioning out goods while outside in the elements wouldn't be practical.
Will you be at Everett Farmers Market every weekend this season? We won't but haven't decided how many weekends yet. If you follow us on Instagram or Twitter, we'll announce when we'll be there.
It's early in the season, but so far what are the most popular items you're selling at Everett Farmers Market? Our Spicy Earl Grey & Strawberry Vanilla Rooibos are easy sellers. People tend to like the pretty teas: ones with lots of color and texture. I'd say herbals and greens are most popular.
What are the sources of your products? At the market we have MarketSpice, Montana Tea & Spice and JusTea. In the store we have those as well as Rishi, Mark T. Wendell, Mount Hope Wholesale and Poverty Bay Coffee (yes, we have a few coffee beans as well!). We hope to expand our sources soon.
Here is a two part question. What is your personal favorite tea? And same question for spices. I get asked this so much. I'm sorry to disappoint you but I can't name just one. It really depends on my mood and what I feel like drinking. Maybe it would be easier if I break it down by type. Black: Holiday Tea (MarketSpice) Green: Matcha (Rishi) White: Strawberry White (MarketSpice) Herbal: Mocha Hazelnut (MT Tea & Spice). I also don't have a favorite spice. I just like to have what I need readily available. We use a lot of chili powder, and cocoa in our house. =)
Thanks for taking time to chat. Is there anything else that you would like to say about Chai Cupboard for this story?Thanks for being interested! I'd just like to add that part of my dream is for Chai Cupboard to become an established fixture in downtown Everett by becoming your go-to stop for your favorite tea, or that teaspoon of new spice you need for tonight's recipe!
Sounds good to me! For more information on Chai Cupboard, check out their website: https://chaicupboard.com/ and on social media. You can also stop by their store at 2809 Colby Ave in downtown Everett, 11:00 AM to 5:30 PM, Tuesday through Saturday.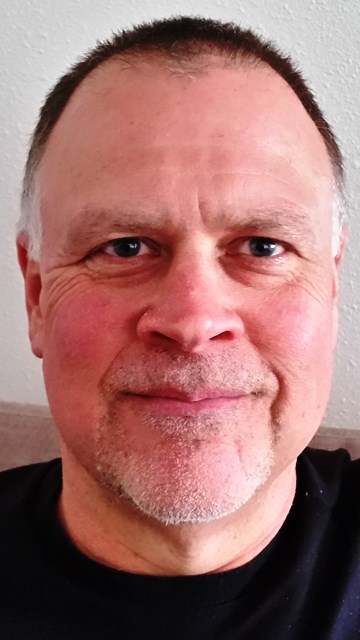 Joe Clark is a retired Boeing Project Manager. He enjoys volunteering, writing, exercise, discovering new things in Snohomish County, and trying to grow the perfect jalapeno peppers at his Bayside P-Patch plot.