One of the great things about Everett Farmers Market is the growing number of food vendors that are there every season.  It's nice get lunch or even take a moment for a snack in between visiting all of the different kiosks.  Emilie Daniels and Yuvi Joshi continue with the Market this season and they have some delicious Indian food you'll want to check out if you haven't already.  Recently, I had a conversation with Emilie about Food Atlas: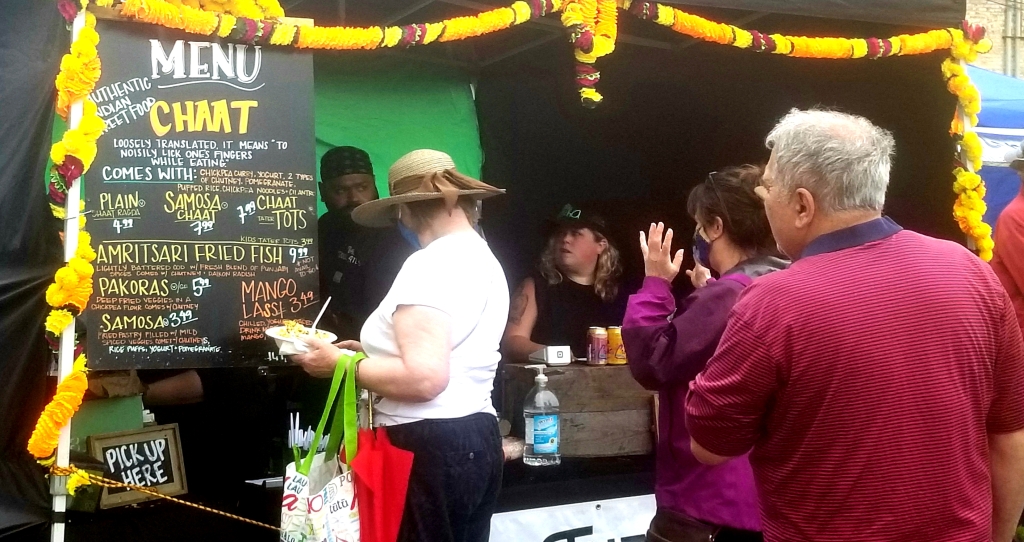 What's the story of how The Food Atlas originated?
Back in 2018, a friend of a friend had a kitchen spot open up in the back of their gas station in Auburn. Yuvi and I were living in downtown Everett at the time, and jumped at the chance for a new adventure. We dove headfirst into a new world of permits, inspections and making food we love.
Yuvi (short for Yuvaraj) got his first degree in Restaurant and Hotel Management in Aurangabad, Maharashtra in India. He came to America to study at Southwest Minnesota State University, gaining a BS in Culinary Arts and Catering Technology. Basically, he had the knowledge to start a restaurant business, and I'm a creative type with years of customer service experience who loves seeing ideas come to fruition.
As someone who loves to travel, I'm intrigued by the name. What inspired the name "Food Atlas"?
We wanted to serve food from around the world, so we finally landed on the name: The Food Atlas. We had gyros, Fried rice and Philly cheesesteaks, for example.
We like to joke with customers at the Market and say "you don't need a passport to eat here!" It's been a rough year with limited travel. I asked Yuvi this past year, if he could eat one thing right then from back home, what he would eat. He said he'd go to his hometown, in the place where all the street food vendors gather, and get chaat. Chaat means a dish that is finger licking good. So, he made me a samosa chaat one night and my jaw dropped. We knew we had to bring this to the masses.
This is your first year at Everett Farmers Market, correct?
Yes. Once we did our first street fair, we thought "oh, we really like this," and getting into the Everett Farmers Market became a goal of ours. The community of vendors and EFM folks are so welcoming and encouraging, we really enjoy coming every weekend.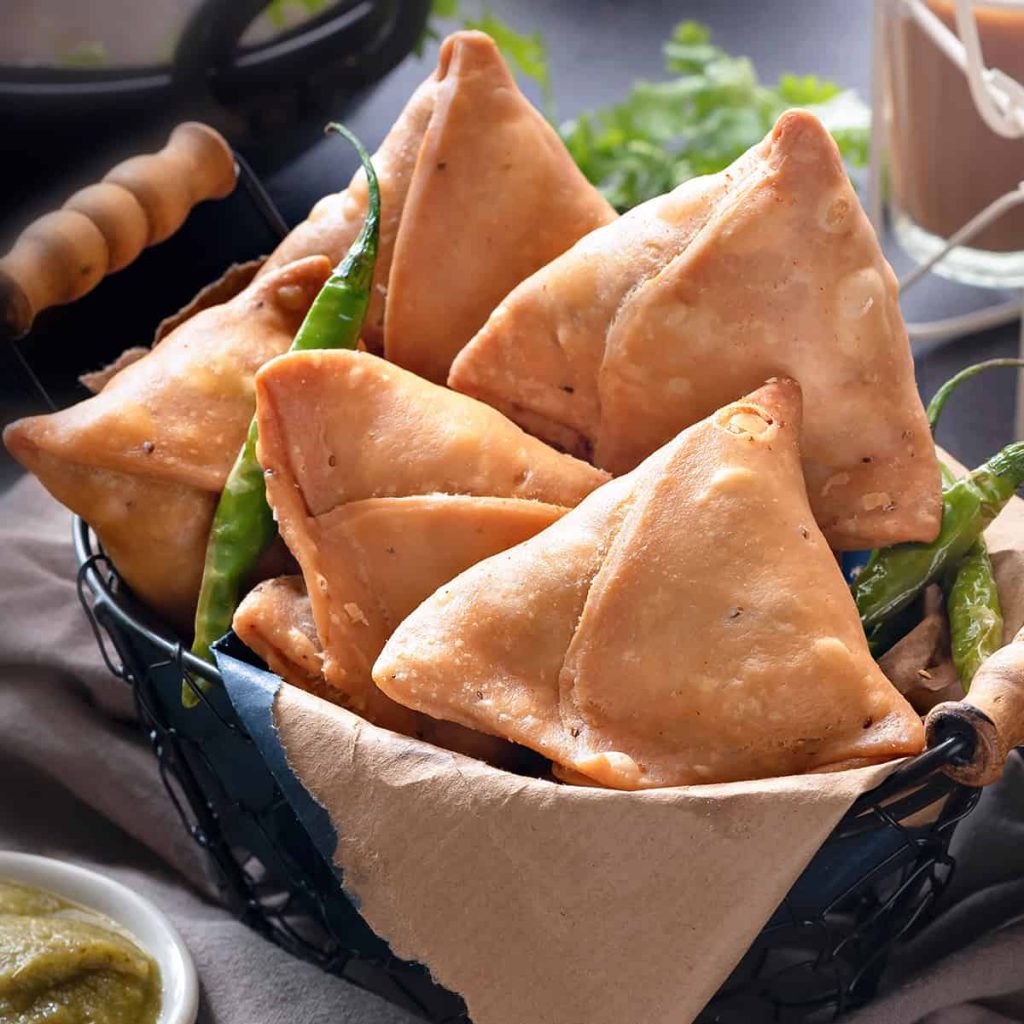 Food trucks and food vendors in general are always popular at things like fairs and famers markets. What are some items that hungry shoppers can get at Everett Farmers Market?
We serve a variety of Indian street foods. The only meat we serve is Fish, so it's a pretty friendly menu for vegetarians and vegans. We have mango lassi, which is a delicious cold yogurt drink. We serve samosas, pakoras and have great chutneys and seasoning for our foods. We even have tater tots if anyone in your group just wants a classic!
You always look pretty busy dishing up some great meals whenever I walk by. How many of you are working to feed us on any given Sunday afternoon in Everett?
Normally it's just Yuvi and I, but occasionally we can convince a family member or friend to volunteer a couple of hours in exchange for food.
Here is a two-part question. First, what is the most popular entrée that you dish up at Everett Farmers Market?
Our most popular dish is the Samosa Chaat. It's a samosa, covered in chickpea curry and lots of amazing toppings like mint jalapeño chutney and pomegranate seeds. It's fun to watch it being made and quite the experience for your tastebuds. Everything is mild, but we're happy to add extra yogurt if you're not a fan of spicy, or we can bring the heat with some hot sauce. We'll ask as we construct it!
The Amritsari Fried Fish is also popular. We don't offer it "to go" because it's imperative that it's eaten as soon as possible, right on the street. Yuvi takes this seriously because he wants everyone to really enjoy it.
Part two is something I like to ask people I interview. What is your personal favorite dish from The Food Atlas?
I love the chaat ragda. We eat a lot of chickpeas in our family (our 21-month-old is a big fan) and I love it on any day. It's mildly spiced chickpea curry, similar to a dish like chili. With all the toppings, it really hits the spot and puts some pep in my step.
Thanks for the conversation and here's to a great season for Food Atlas! Anything else you'd like to add about The Food Atlas or Everett Farmers Market?
You can get our Chickpea Curry to go, and then grab some veggies from our local farmers at the market to roast. Make some rice and you've got some fresh, yummy additions to your Sunday dinner for the family.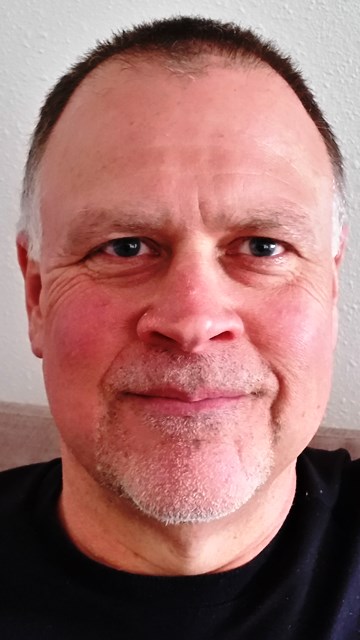 Joe Clark is a retired Boeing Project Manager. He enjoys volunteering, writing, exercise, discovering new things in Snohomish County, and trying to grow the perfect jalapeno peppers at his Bayside P-Patch plot.