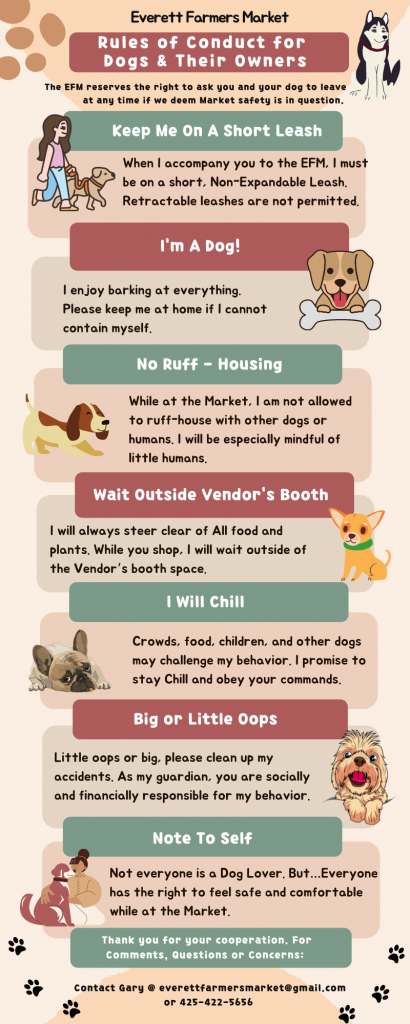 Please review EFM signage regarding your dog.
We have received a number of complaints about aggressive behavior. Please remember, short, non-expandible leashes are required, no ruff-housing is allowed, and please, make sure your pet is not marking vendor canopies.
We are simply asking you to pay attention to your dog at all times. Thank you.