Thank You Customers, Shoppers, Patrons, and Supporters
The Everett Farmers Market would like to express our sincerest gratitude to ALL who attended and supported EFM growers, processors, concessionaires, and artisans throughout the 2022 Season.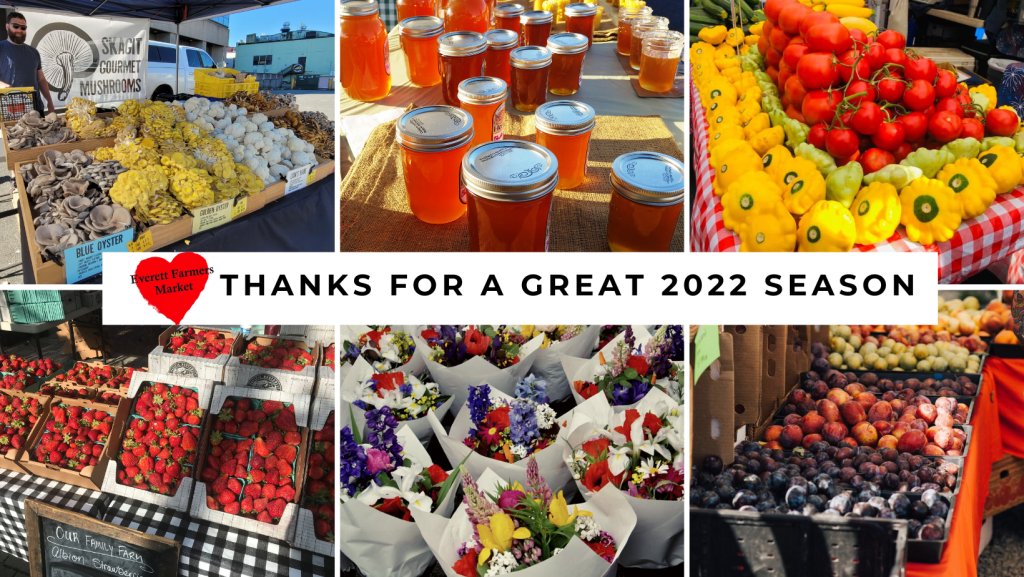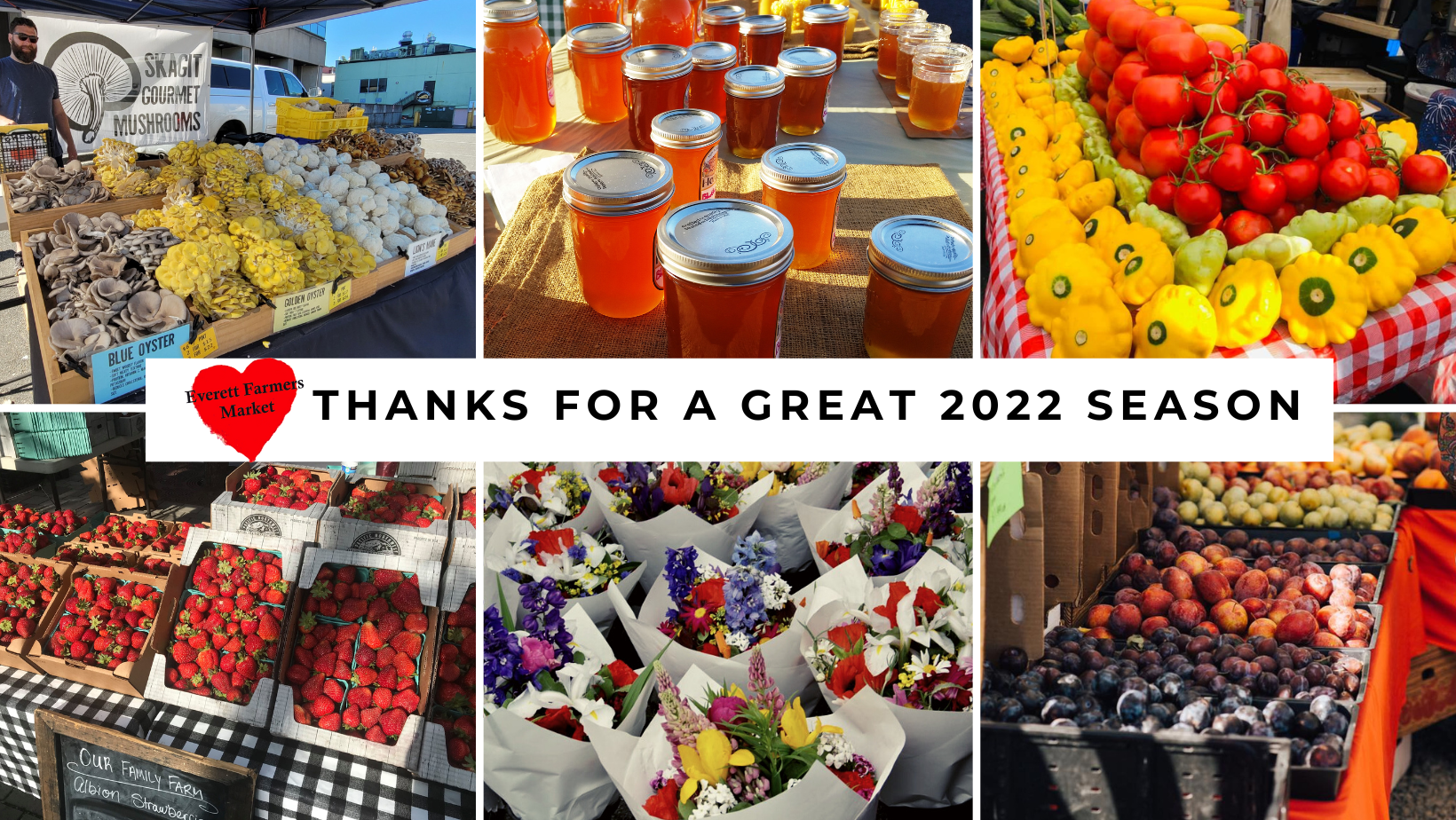 The EFM is looking forward to the just-around-the-corner 2023 Season when we will greet all of you with great food once again for nutrition and just pure enjoyment.
Before we arrive in 2023 however, the EFM has one more treat for you; a resumption of our annual Holiday Market Festival on December 4. Edward D Hanson Conference Center at the Angel of the Winds Arena will be our host. We expect to fill the Ballroom with many of your favorite growers, processors and artisans.
Bring the family and enjoy! Thank you!