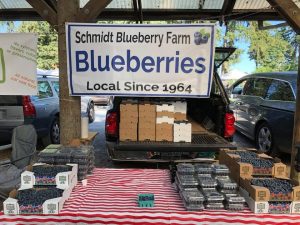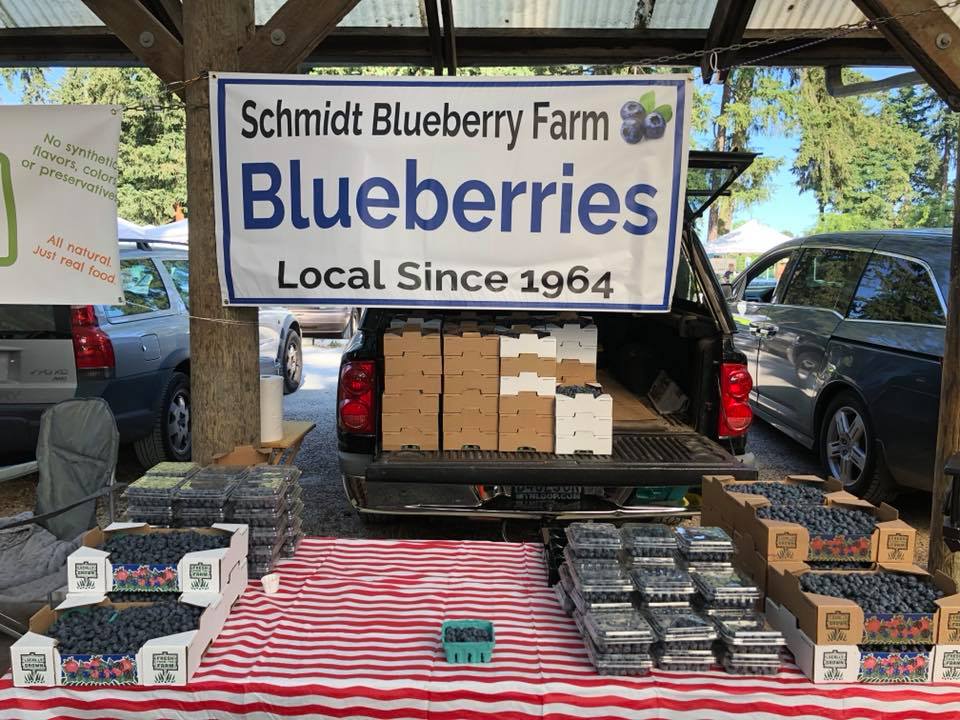 It's blueberry season and who knows them better than the Schmidt Family, who's been growing them for 50 years. Picking and selling berries helped pay for college tuition and post-berry-season vacations to Hawaii.
The property in Marysville has about 4,000 blueberry plants. The five varieties ripen at different times to stretch the season, which runs from early July through mid-August.
Bill and Susie Schmidt both are German and had grown up tending gardens. Together, these two loving people grew blueberries and four children. Bill's inspiration for farming was due to his mother. His brother had planted their first bush, and together they cared for it. Bill and Susie tended to 4 acres and about 3,000 bushes of Berkley, Early Blue, Collin (the sweetest) and Blue crop with the oldest field is 60 plus years old.
Family has been a center of importance for the Schmidt's. Bill is also a chiropractor and his children are of the same profession (except for one dentist) work in the same building in Everett.
Kyle and Mikala bought the Schmidt Blueberry Farm from Bill and Susie. They are the third generation on the land. Its decades-old plants are laden with sweet, round berries this time of year and Kyle aims to be certified as organic producers in the next five years. To find out more visit them at https://www.facebook.com/schmidtblueberryfarm.