ADA Parking
Watch for Reserved Parking for ADA in the US Bank Parking lot at 1702 Hewitt Ave which is at the corner of Hewitt and Wetmore. 
Everett Para Transit
A pre-scheduled bus service that provides curb-to-curb service for people who are unable to use an Everett Transit fixed route bus due to a medical condition or disability.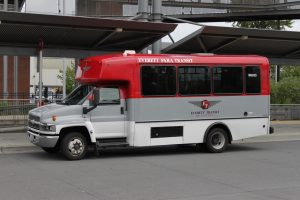 To qualify for service you must meet one of the conditions established by the Americans with Disabilities Act* (ADA). Everett residents age 65 and over are also eligible. An application is required; processing may take up to 21 days. click here to find out more.