ADA Parking
There is 16 spots for ADA customers do follow the sign to get to parking sat the south parking entrance.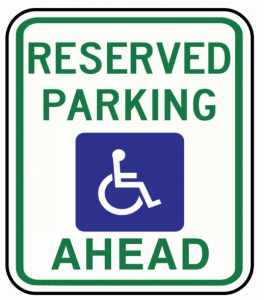 Everett Para Transit
A pre-scheduled bus service that provides curb-to-curb service for people who are unable to use an Everett Transit fixed route bus due to a medical condition or disability.
To qualify for service you must meet one of the conditions established by the Americans with Disabilities Act* (ADA). Everett residents age 65 and over are also eligible. An application is required; processing may take up to 21 days. click here to find out more.
Drop off when riding with Everett Para Transit is on the south entry of the Everett Farmers Market.  West Marine View Dr to 13th , turn left at , then right onto 14th St. follow the signs to ADA parking area. see map.