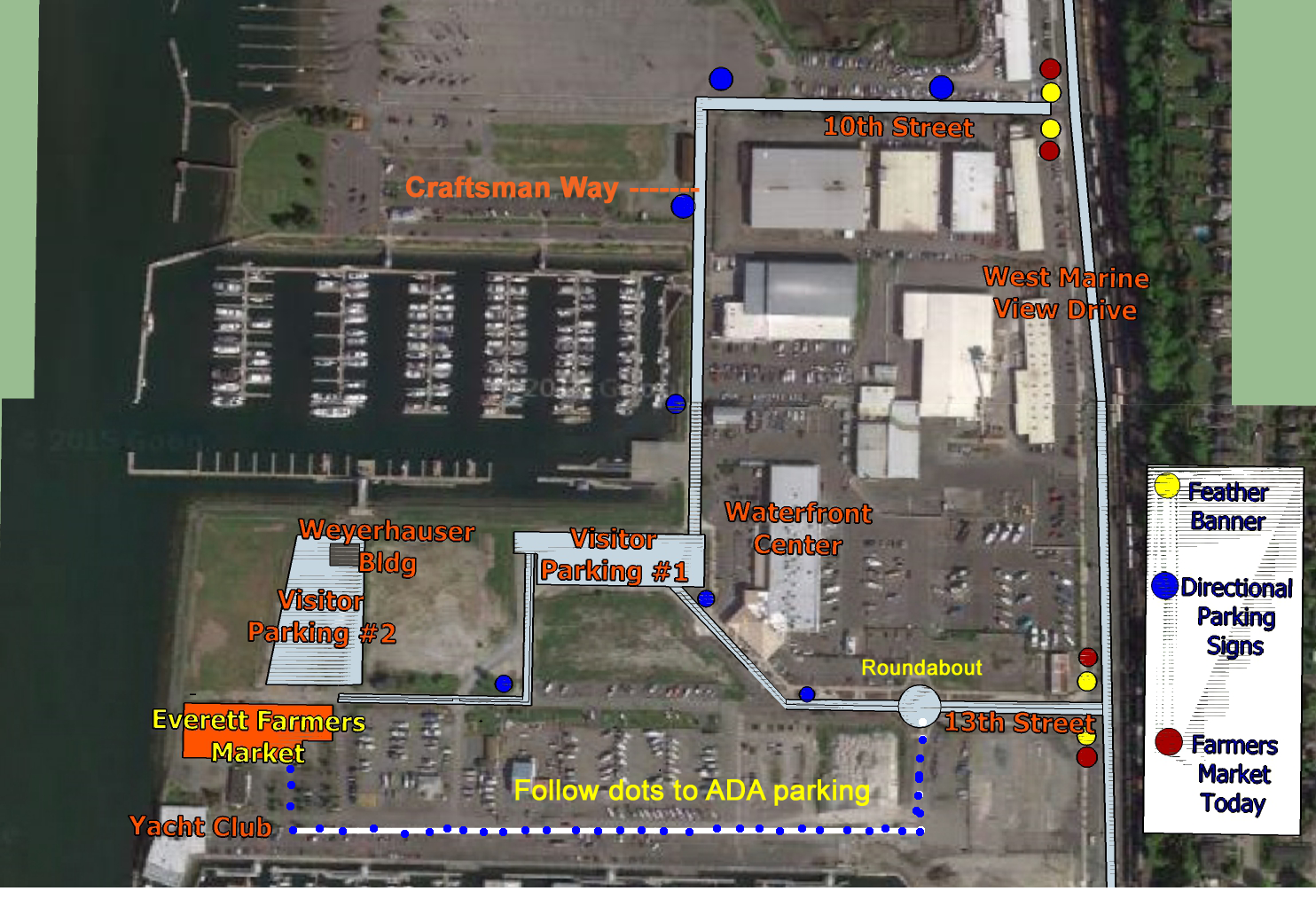 Each week the Everett Farmers Market and the Port of Everett are continuing to make upgrades to help our loyal customers safely park and walk into the market place.
There are "two parking areas", with 400 dedicated spaces for parking to attend the Everett Farmers Market on Sunday. This is preferred parking for market customers.
Note: there are "now" signs to Boxcar Park, just follow the arrows and you will find the the Everett Farmers Market click here to see where to park.
Our #1 concern is safety not only inside but also outside of the Everett Farmers Market.  
Most recently a crosswalk was painted for our customers to cross over 13th St, to a pedestrian walkway, when walking from the parking lot near Scuttlebutts. We advise those walking from that lot to stay close to the shoulder and take the gravel cut through, to the newly painted crosswalk.
Do cross over in the crossing area when walking to and from the Farmers Market, then onto the grass side of the road, and walk within the red painted line. This will make it easier for those those walking and driving, to share the road.  Another suggestion would be to consider carpooling with your neighbors and friends, to cut down on the amount of traffic.
The Everett Farmers Market and the Port of Everett appreciates the enthusiasm that the community has for the Everett Farmers Market, during the soon to be construction of the bridge from Grand Ave to the Port of Everett, and the moving of the Weyerhaeuser Building in July.
Think smart, and be safe, as we continue to share the space with an ever changing waterfront.