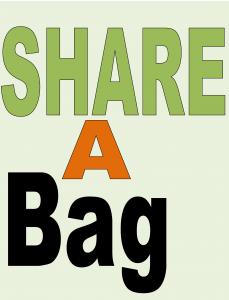 The Everett Farmers Market launched the "share a bag" program in 2013.
Our customers are encouraged to bring surplus "gently used washed" reusable bags and drop them off at our bin at the Market Headquarter so others who forget their bags at home can pick up a bag for free to use and then return it the following week when they come to the market.
The last 2 weeks there have been "very few bag donations" and bin is almost empty.  The Share a Bag program works best if we have bags to share, so if you borrowed a bag, please return it this Sunday.  If you have extra bags, that you are not using, please donate to the Share a Bag Bin.
We do want to say Thank You for all the donations of bags that have been made by customers who attend the market.
Also thanks for using "re-usable canvas totes and recycled paper bags" at the Everett Farmers Market.  We already we are seeing a difference on the waterfront. It does make a difference.