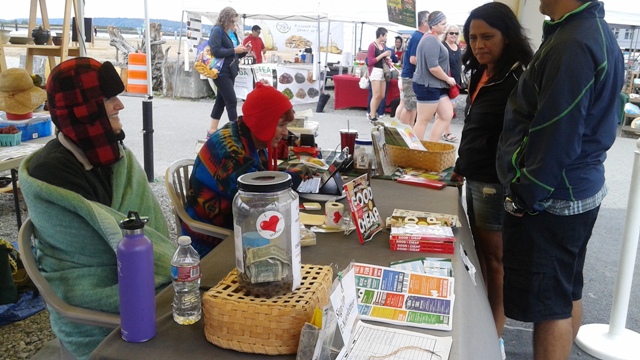 This summer, I had the privilege of working for the Everett Farmers Market. In the shade of the Market Mangers Booth, my coworker ( Barb the token lady) and I passed out tokens for patrons who had either forgotten their cash at home, just needed a few more dollars, or were participating in our EBT/Snap Match program. I often joked that my job was to be "an ATM with a smile,"  but I probably wouldn't have been without the good humor and positive attitudes of the many diverse patrons I interacted with. We were often laughed at for wrapping ourselves up in coats, gloves, and toques– and yes, perhaps it looked a little silly in the middle of August, but gosh darn it, I have no regrets. It's cold under that tent!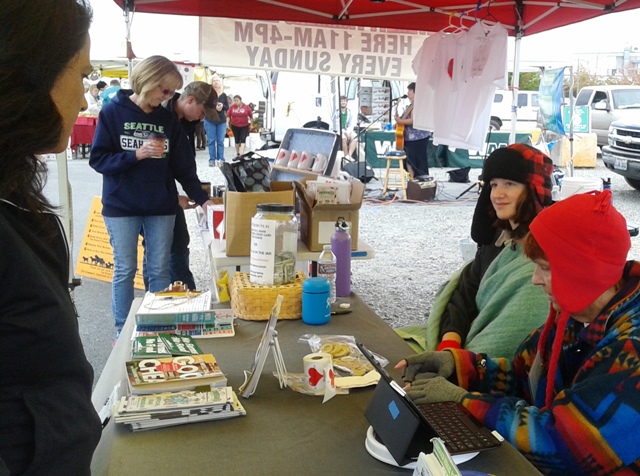 My last Sunday at the EFM, I wore pants and a long sleeve shirt, determined to finally outlast the arctic chill of the booth. But just covering myself was not enough, apparently– temperatures began to drop, a merciless wind whipped up from the water, and I swear I could almost see my breath. The staff, noticing I was shivering myself half to death, gradually insulated me with their own clothing. By the end of the afternoon I was wearing an outfit composed almost entirely of my fellow employees' kindnesses. That, I realized, is the spirit of the market– the reason producers and vendors sacrifice sleep, brave the unpredictable weather, and show up each Sunday. There's a sense of community fostered by Farmers Markets that one just can't find at the grocery store. People look out for one another– even the teenager filling the temporary summer job.
I'm going to miss the market tremendously as I return to school in Orange County, California. Sundays were often my most fulfilling days of my week. It was encouraging for me to watch people from all walks of life cross paths and strike up conversation as they wander throughout the market.  It was illuminating to be warmed by the glowing smiles of vendors as they gush about their produce and their products. And it was extraordinary to realize that the EFM facilitates this convergence: from producer to consumer, from farm to table.
I wish all participants of the EFM the very best as they continue to work towards a future of sustainability, peace, and community.
Cheers, and I can't wait to visit again soon!
MacKenzie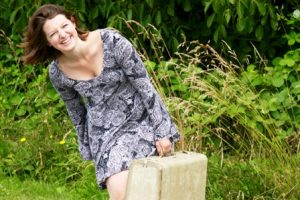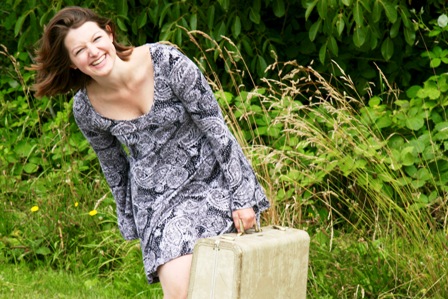 Writer MacKenzie Kermoade grew up in Everett, Washington, and is an Environmental Studies student at Soka University of America. Her aspiration is to eventually return to the Salish Sea as an advocate for integrated marine policy between British Columbia and Washington State.  As an urbanist and environmental enthusiast, she is extremely excited to work for the Farmer's Market watching her community connect and farm-to-table interactions unfold. She can be contacted at mkermoade@soka.edu.