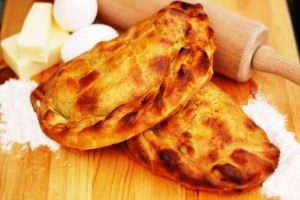 Good To Go Meat Pies looks forward to its return to the Everett Farmers Market for the 2017 Season.
Our handmade pasties are made from scratch in the heart of Whatcom County's organic farmland. Working with our local sustainable farming community and our Bellingham Community Food Co-op we take pride in offering organic potatoes, carrots, celery, onions and rutabagas year round. All pastry made with Fairhaven Flour Mill Organic Flour. Our meats are sourced both local and regional with focus on being humanely raised, veggie fed, with no antibiotics – showing our commitment to helping bring change to our food supply system.
Come see us under the rolling pin logo and pick up a tasty hot Pasty or take home any of our 14 different varieties of frozen Pasties for future dining. Visit our website http://goodtogomeatpies.com and find us on FB click here.