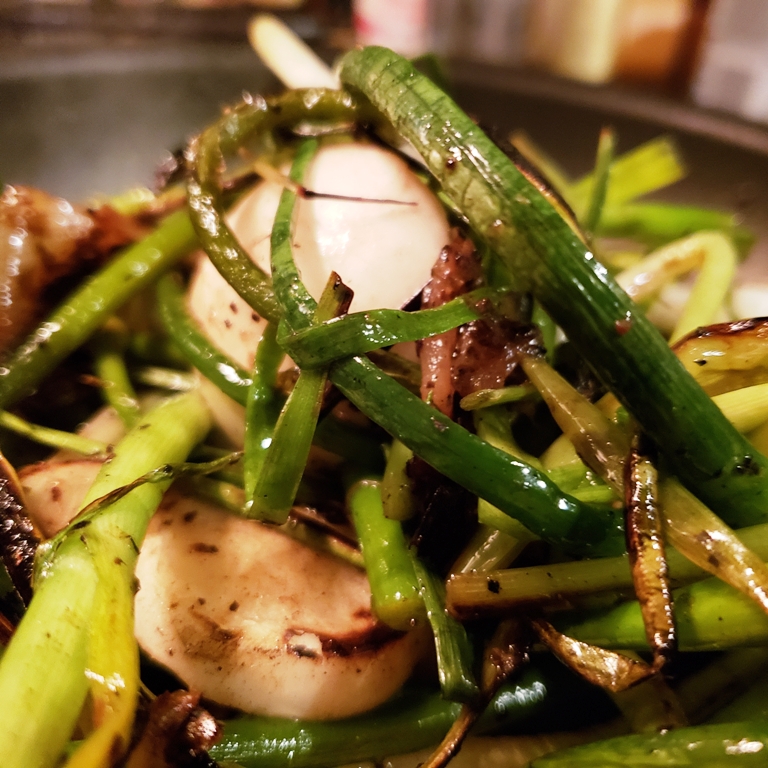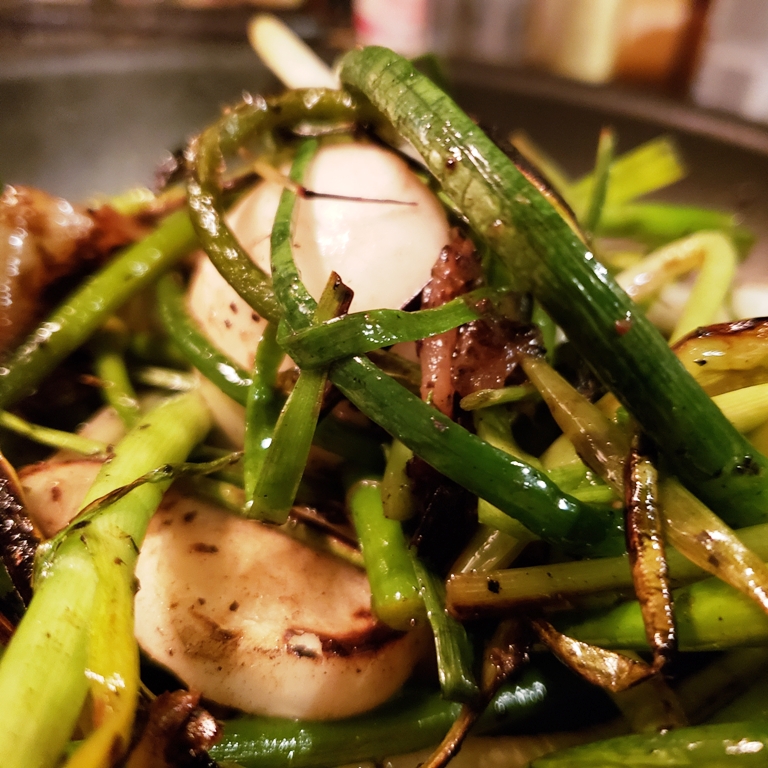 INGREDIENTS                 
• 1 bunch of garlic scapes
• 1 bunch of green garlic(about the size of a green onion)
• 3-4 Toyko Turnips(also known as Japanese Baby Turnips), sliced lengthwise into ¼" pieces
• 2 Tbs. unsalted butter
• 1 Tbs.olive oil, or other cooking oil of your choice
• Juice of a fresh lemon
• salt & pepper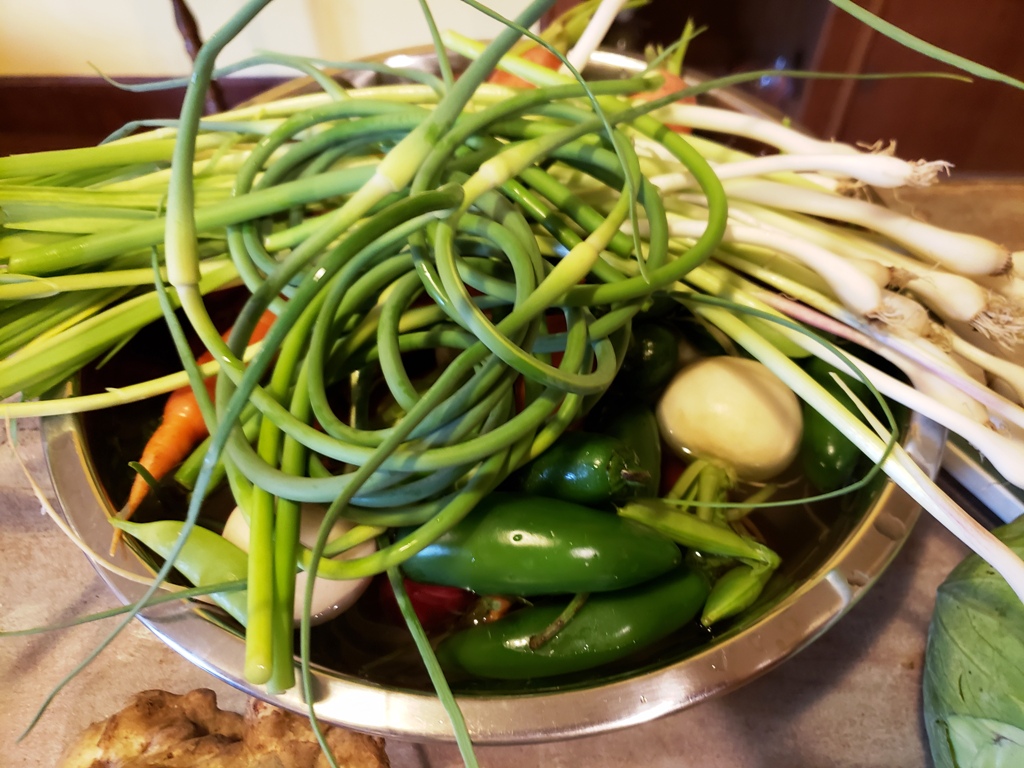 INSTRUCTIONS
1. Trim any tough ends off your garlic scapes. Cut into manageable pieces that will fit into a large skillet.
2. Blanch garlic scapes and green garlic in boiling salted water for about 15 seconds. Plunge into bowl of ice water. Drain
3. Over medium heat, warm the butter and a splash of olive oil in skillet or sautee' pan.
4. Add your garlic scapes to the pan. Season with salt and pepper and sautee for about 3-5 minutes. Add a splash of water and cover with a lid. Continue to cook for another 2-3 minutes.
5. Your dish is ready when vegetables are crisp tender.
6. Transfer to a serving dish and squeeze over some fresh lemon. Adjust seasonings to suit taste.
Garlic Scapes are the flower bud of the garlic plant and taste just like garlic and have a fresh crisp bite to them. Try them in place of asparagus or green beans in your next vegetable medley or on their own.      
Serves 2-4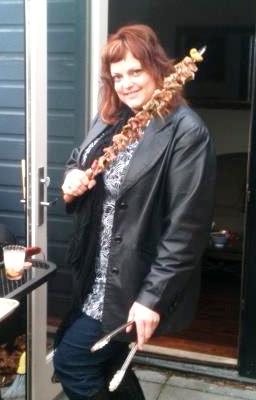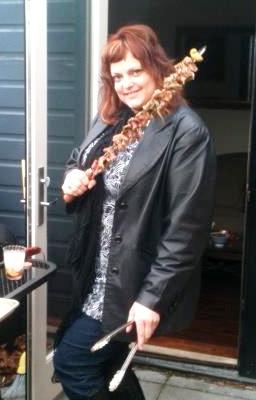 Dana Daniel chef/owner/caterer at Dana's Recipe, working also at HopeWorks Social Enterprises in Everett. Dana loves sharing how to prepare
locally grown food, in season, where she lives.