I got my very first "real job" when I was fifteen, making pizzas at Shakey's Pizza Parlor. In those days, I viewed mushrooms as a generic ingredient that was sliced, put on a pizza, and baked for 15 minutes. But there's more. A lot more in fact as Mark Rickard, proprietor of Skagit Gourmet Mushrooms, in his first year at Everett Farmers Market, told me in a recent interview. http://skagitgourmetmushrooms.com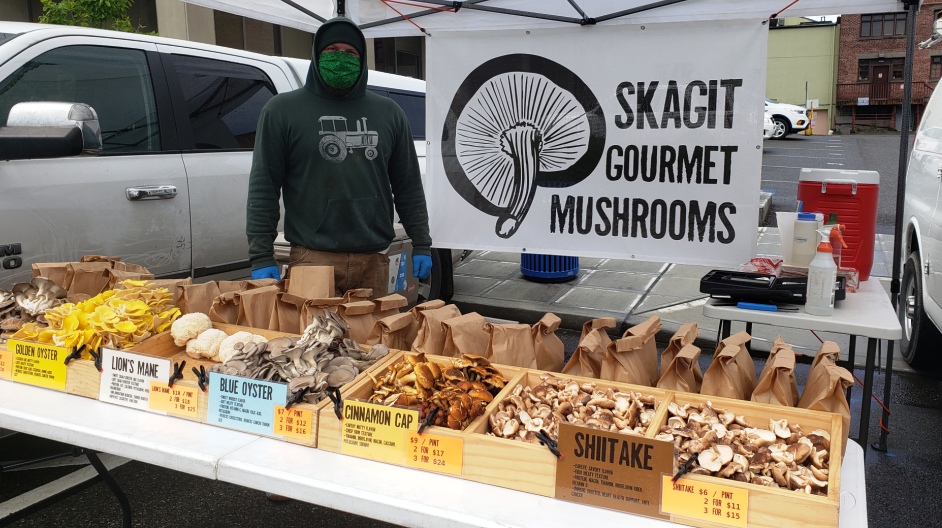 I've never met anyone in the gourmet mushroom business. How did you get into it? – I was walking through a farmers market in Spokane and came across a booth selling Shiitake and Blue Oyster mushrooms. I was pretty intrigued and asked the questions that people ask me now. However, these two didn't have any answers for me, they had purchased 'grow your own' blocks and were selling what they grew for fun. I wanted to at least have my questions answered and once I started reading about mushrooms I was totally hooked. I knew I was going to start a farm and grow mushrooms. I read a lot of books, and the online mushroom growing community is strong and very helpful for beginners.
Where is your business located? – The Farm is located off of Highway 9, about 3 miles north of Sedro Woolley.
How long have you been doing this? – I started building the farm in late 2014, and did it piece by piece while I worked for a landscaping company full time and had my own landscaping business on the side, so in the beginning it was slow going. When my son, Dalton, was born in 2016 was when I was able to put a lot more time into the farm, I was able to quit my job and become a stay at home dad. Becoming a father had a profound effect on me and I felt I had to get this farm up and running ASAP. So I ground away at building the farm on the days my wife was home with Dalton, as well as every weekend. By 2019 I was ready for my first season at market.
Are you the sole owner and employee? – I am the sole owner, although I think of it more like my family owns it. My father has been instrumental helping make this farm a reality. My parents lived in Ohio while I was building the infrastructure and my father, Tim, would fly out to Washington at least once a month to build it with me. He also helped me secure the financing that allowed me to make mistakes, pay for them, and do it right J. So I think of it more as a collective ownership. I have one employee that runs a few markets for me and does wholesale deliveries etc.
How long have you been coming to Everett Farmers Market? – This is my first year at the Everett Farmers Market, I tried getting in last year but they had a mushroom vendor in place and once that spot opened up I was in, and I'm really thrilled to be vending at this market.
What varieties of mushrooms do you grow? – I grow two varieties of Shiitake. I grow Blue Oyster, Black Oyster, Sajor Caju, and Golden Oyster mushrooms. My favorite that I grow is Pioppini. I grow Cinnamon Cap, Lion's Mane and Abalone as well.
What are some of the factors that need to be present in order to grow great mushrooms? – Mushrooms are interesting in that they need different environments for different stages of life. First I need to create the substrate for them to colonize. This is the food and physical structure they will eat and form on. All the species I grow have different levels of inputs but all have a base of Alder sawdust. Then different levels of Organic soybean hulls, organic wheat bran, and mined gypsum are added to supplement the sawdust and decrease the colonization time and increase the fruiting density. Once mixed up it is pasteurized and inoculated with spawn, which is grain colonized with mycelium from whichever species I wish to grow. The first stage of life for all these mushrooms is incubation or colonization. They are kept in the dark, or near dark, at 70 degrees F for 2 weeks to 2 months depending on the species. After this they are moved to specialized climate controlled rooms that simulate the fall or spring environments. Full 'sun' light, low 60's, and 85-100 % humidity. I need to basically trick them into thinking its fall or spring and mushrooms appear! They need a lot of fresh air to grow properly as well, I exchange the air in the rooms 6-8 times an hour, all day every day.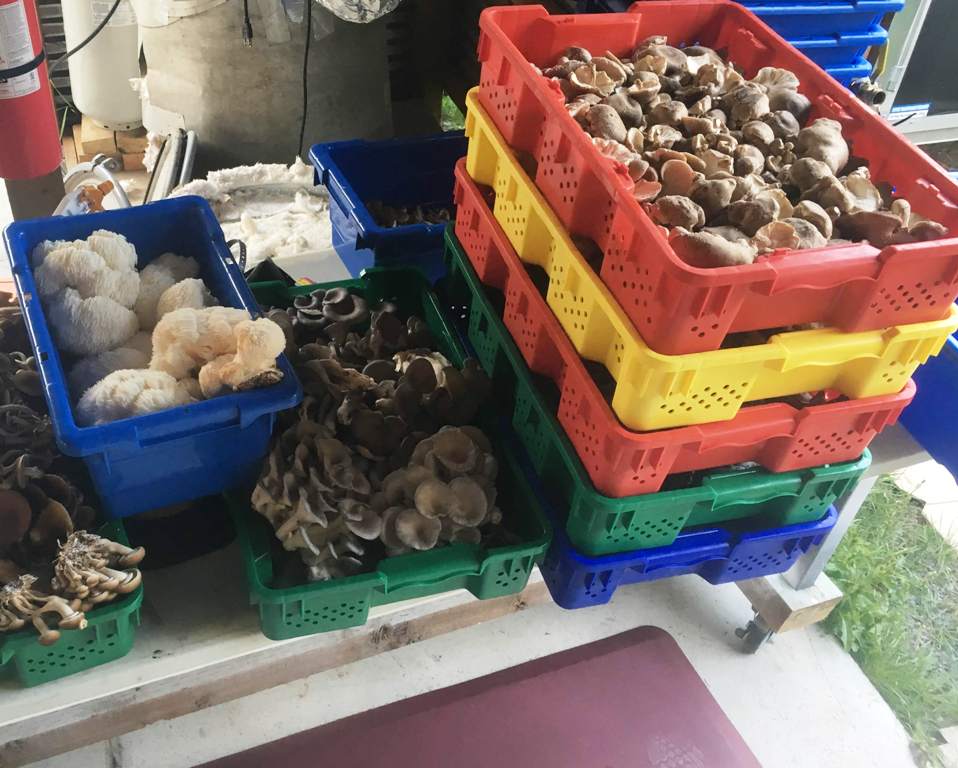 Wow! That is quite a process. What are some of the mushrooms that people can pick up at Everett Farmers Market? – People will always find my table has (if it hasn't sold out!) Shiitake, Lion's mane, Blue oyster, and Black oyster. I rotate all of my other varieties due to the small size of my farm so week to week the other mushrooms I grow change. I try to have 7 options on the table every week.
It's probably a lot like asking which one of your kids is your favorite, but which type of mushroom is your personal favorite and how do like it served? – I do eat a lot of mushrooms, but my favorite that I grow is Pioppini. This mushroom has a firm stem and gives a nice crunchy texture when sautéed. It has a strong earthy nutty flavor and pairs really well with meat. I like it in sauces, roasted, in risottos, and sautéed with just about anything. I have people come up to my table at every market, every week, and say they think they are beautiful and but don't know what to do with them. And I want them to know, that every single meal you cook, can use mushrooms in it. Mushrooms an element that no other food can, a complexity that really elevates every dish, and certainly adds to our overall health.
Where else can people find your mushrooms locally? – My farm vends at the Anacortes, Shoreline, Edmonds Markets on Saturdays. We are here at the Everett Farmrs Market and we will soon be joining the Mercer Island Market on Sundays as well. If someone can't make it to a market you can email me through my website, Facebook or Instagram and we can work something out. I routinely deliver to customers on the days I fill my wholesale orders. Thanks for the conversation, Mark!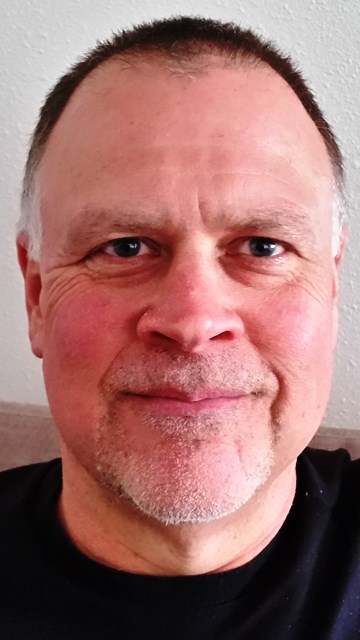 Joe Clark is a retired Boeing Project Manager. He enjoys volunteering, writing, exercise, discovering new things in Snohomish County, and trying to grow the perfect jalapeno peppers at his Bayside P-Patch plot.