We enjoy walking through the Everett Farmers Market and picking out new things to take home. A few weeks ago we did just that as we stopped at Bart's Better Foods, owned and operated by Anna Zefferys, to get some plant-based prime veggie meat. I can tell you it's very tasty as we've made burgers with it as well as using some in a chili recipe. I recently talked with Anna about Bart's Better Foods.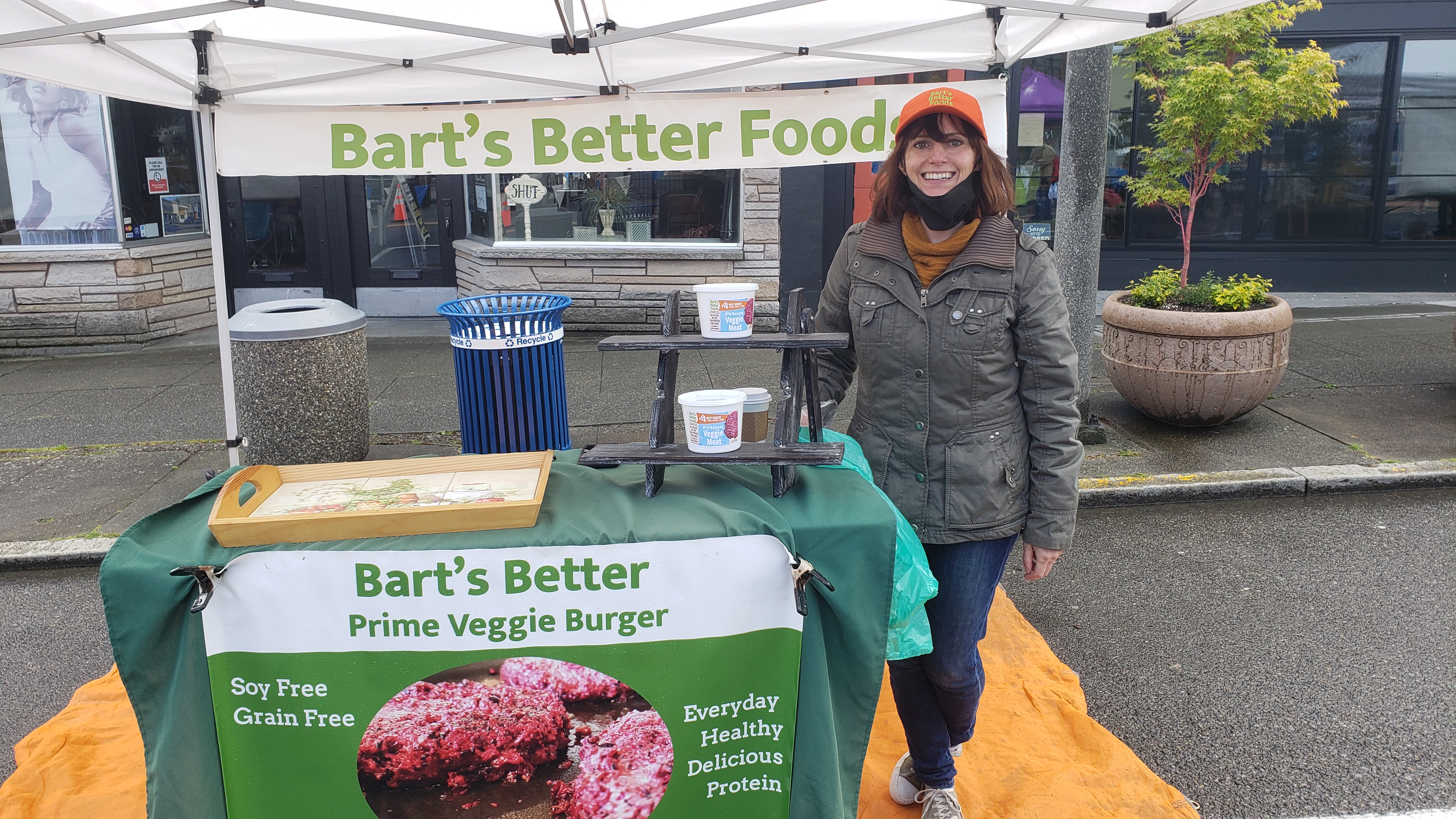 I've been seeing a lot of "traditional meat"-free products at various places over the last year. Do you see demand for this getting stronger? A few big players created a major disruption of this food category and brought fresh eyes and taste buds to plant-based food. People are discovering how delicious and how much better for the planet plant-based food is. This interest is only going to grow. Through Bart's Better, customer's are realizing a new way to experience meat that is both healthy and hearty.
How long has Bart's Better Foods been in business and who is Bart? Bart's Better Prime Veggie Meat started out in the summer of 2019. We sampled a product in 2018 and refined it for a bigger audience the following summer. Bart was a distant cousin in Ireland. I always liked the name and it seemed like a good fit.
Did you grow up locally? I am a Seattleite—born and raised. I spent a good chunk of my adult life in New York City and only recently returned to the Pacific Northwest.
Where are you located? We are based on Whidbey Island.
How many employees does Bart's Better Foods have? So far, it's just me. My mom or brother will help peel beets when needed. I have a big vision for where I want the company to go.
How long have you been coming to Everett Farmers Market? This is my second season at the Everett Farmers Market. The people at this market areawesome — the vendors and team, as well as the community!
What are the ingredients in Bart's Prime Veggie Meat? The core of our Prime Veggie Meat is lentils, beets and hemp seeds. I then add in a seasoning of spices and a touch of olive oil for additional balance and flavor.
What do customers like to make with it? We hear patties the most frequently. But we love hearing from all of the chefs experimenting with what we think is a new ingredient in the fridge. We see everything from Shepherd's pie to stuffed potatoes.
How do we cook it? For patties, very simply thaw the Prime Veggie Meat and scoop it into a pan. Use a spatula to shape the patty over medium heat (a non-stick style of pan is best, since the product is very low in fat, with a bit of oil). Flip it after about 6 minutes and heat on the opposite side. Use your spatula to press the patty into the pan and form. Or, bake it on parchment paper lightly oiled at 400? for 10 to 15 minutes.
How long does it last in the fridge? Keep it in the coldest part of the fridge for 7 days. Or keep frozen for 6 months. A lot of our customers pre-form patties or meatballs and freeze those to grab quickly during the week.
Where else can we find Bart's Prime Veggie Meat? On Whidbey, Bayview Farmers Market, Langley Farmers Market, Payless and the Goose. In Everett, Everett Farmers Market. In Seattle, Central Co-Op. For more information on Bart's Better Foods, visit their website:  https://bartsbetter.com/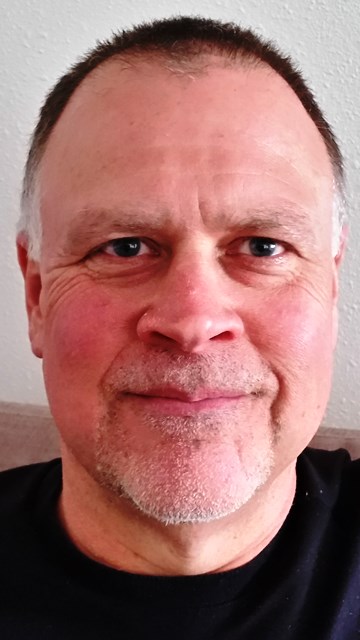 Joe Clark is a retired Boeing Project Manager. He enjoys volunteering, writing, exercise, discovering new things in Snohomish County, and trying to grow the perfect jalapeno peppers at his Bayside P-Patch plot.