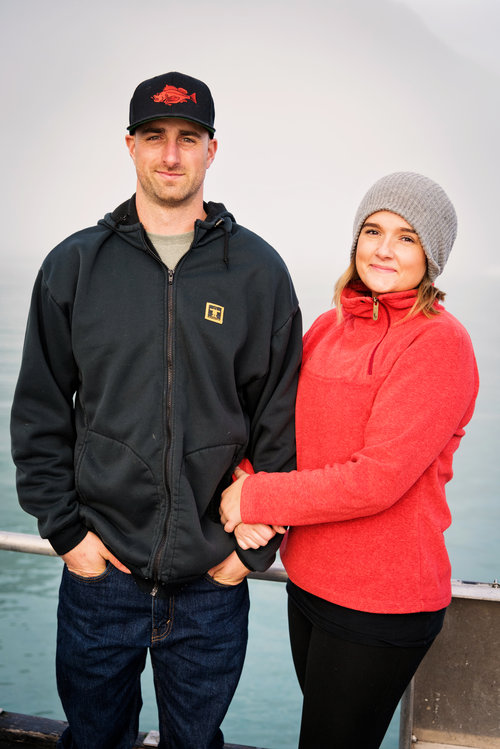 Sea to Shore Seafood Co. was founded by Pete and Chelsea Keutmann with a mission in mind – to combine their passion for fishing with their passion for truly sustainable seafood that supports both a healthy fishery and healthy marine ecosystem.
Chelsea began her fishing career at the tender age of 3 days old. A 4th generation fisherman – and a 3rd generation female fisherman – from Petersburg, Alaska, Chelsea literally grew up on a fishing boat. Commercial fishing isn't just a job, it's truly a way of life. At 18 years old, and after many years as a deckhand, Chelsea found her way to captain of her own vessel and crew.
Born and raised in Santa Cruz, California, Pete grew up in, on and around the water. His love of the ocean was sparked at a young age and he has always been inspired to live and work around the water. Pete's passion for the ocean eventually led him to the Coast Guard, where he served 5 years. After that he found his way to commercial fishing where his electrical, welding and fabrication skills were put to good use.
Today, Pete and Chelsea continue to fish together and share the duties of captain, but you'll more often find Pete at the helm these days, while Chelsea focuses on the sales and operations side of their business. With an eye toward sustainability and respect for the resource, the two are constantly striving toward greater efficiencies on their vessel and 100% utilization of their catch. Visit them this Sunday at the Everett Farmers Market and their website https://www.seatoshoreseafood.com.