The sun is out with greater regularity and I'm smelling freshly cut grass as I walk through our Bayside neighborhood. A sure sign that the 2019 Everett Farmers Market season is off and running. I recently tracked down Jessica Martin, proprietor of Rabbits Pantry, purveyors of fine teas.
How long has Rabbits Pantry been in business and how long at the Everett Farmers Market?
We have been in business for two years and this is our first season at Everett Farmers Market!
What's the story behind the name 'Rabbits Pantry'?
This is a great question. I might have a small obsession with Alice in Wonderland. However, the name came about because I started this business as an Astrologer, and I was always running around looking at my watch worried about time. Having herbs and the watch (astrology is calculated on times) seemed natural to pull the name Rabbits Pantry.
What is the source of your teas?
We get our herbs from all over. We grow some but are fading this out as we haven't had the time to work this. Many of our herbs come from local farms here in Washington. However, some herbs just don't grow here, so we order them from a distributor that certifies the herbs are organic and non-gmo. We are always looking for farmers or people open to micro growing for us. We supply the dirt, herbs, starter pots and buy the herbs back once they are harvested. We hope to see this program grow much more as the word gets out; wink wink.
How many different teas do you offer at the market?
Depending on the time of year this runs from 50-70 teas. We keep 50 teas in our normal line which we carry at the market, and we add seasonal blends into our mix throughout the year.
What is the most popular tea with your customers?
You know we are always trying to figure this out too. It fluctuates a bit. Right now, I would have to say our whole Zodiac line is leaving as fast as we can make it. However, our most popular is typically our Remedy line. The Fibro, Fibro Flare, Disjointed, Tummy Tamer, None of Your Business, and Gentlemen's T are always on the line for restocking.
Aside from the satisfying taste, what are some of the health benefits of drinking tea?
Tea in itself has always been healthy for it's antioxidants and digestion benefits. This helps your body with free radicals to improve overall health. Our blends are typically designed with a health improvement in mind. By offering relief or possibly a suggested inflammation or sugar count improvement. Many of our blends are hormone balancers. I'm not a doctor, nor do I plan to become one. Many doctors and wellness practices carry our blends, however, I can't tell you or imply the benefits of tea improving cancer, aging, or other aliments.
How do you come up with names for you teas?
I just come up with them. My philosophy is to always leave others better then you found them. People come into our lives for a reason, when you two can connect and impact the other. I want our impact to be positive. So, when I make up the names, I always think of what would make me smile. Or to have some type of connection of understanding. For example, "Bear Finger" is a term diabetics use in reference to their blood check practice of poking their finger to get a current read. While "Bugger Off" is designed to help you relax and simmer down a bit from the stresses of the world. Or in some cases they were named after the original requester of the tea.
Have you converted any die-hard coffee lovers to the world of tea?
I'm not sure. I know this true for me. I hated tea before I started to make my own. I loved my coffee all day long. But once I found loose leaf fresh tea, I was done! Turns out, I just didn't like dry tea in a tea back.
Do you personally have a favorite tea (or teas)?
Well I love my "Fibro", "Lost My Marbles", and "Disjointed" teas because they help me so much every day. I should also mention I started this journey while I was bed ridden with Fibromyalgia. The herbs I was getting didn't taste good but were working. So I started to make my own that I could enjoy. During the afternoons I drink "London Fog" or "Boss Lady" and in the evening I love my ritual of "Lights Out" before bed.
Where locally can we find your selection of teas?
We are in several Farmers Markets, Sno-Isle Co-op, Northwest Biscotti, The Health Spot, and we are working with Haggen now to start supplying blends through them. Keep your eyes out because we are also opening up a few locations of our own here coming soon.
Is there anything else you'd like to say?
If you don't like tea or think you don't like it, pop on over to us. We are happy to offer you tastes and sniffers of our teas so you can decide for yourself.
Thanks, Jessica, and welcome to the Farmers Market! I'll be looking forward to visiting Rabbits Pantry. Much more information, including an extensive list of their tea products can be found at: https://www.rabbitspantry.com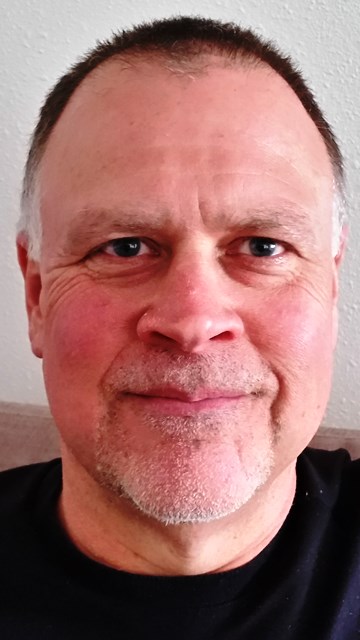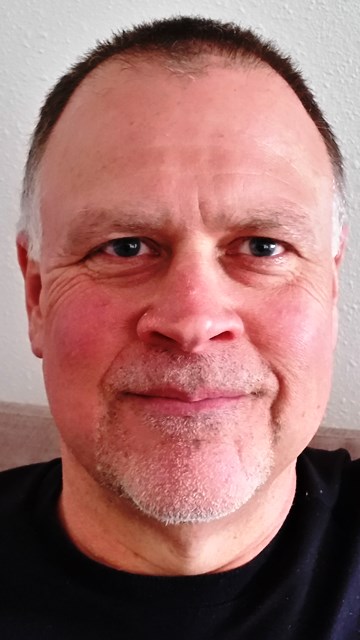 Joe Clark is a retired Boeing Project Manager. He enjoys volunteering, writing, exercise, discovering new things in Snohomish County, and trying to grow the perfect jalapeno peppers at his Bayside P-Patch plot.