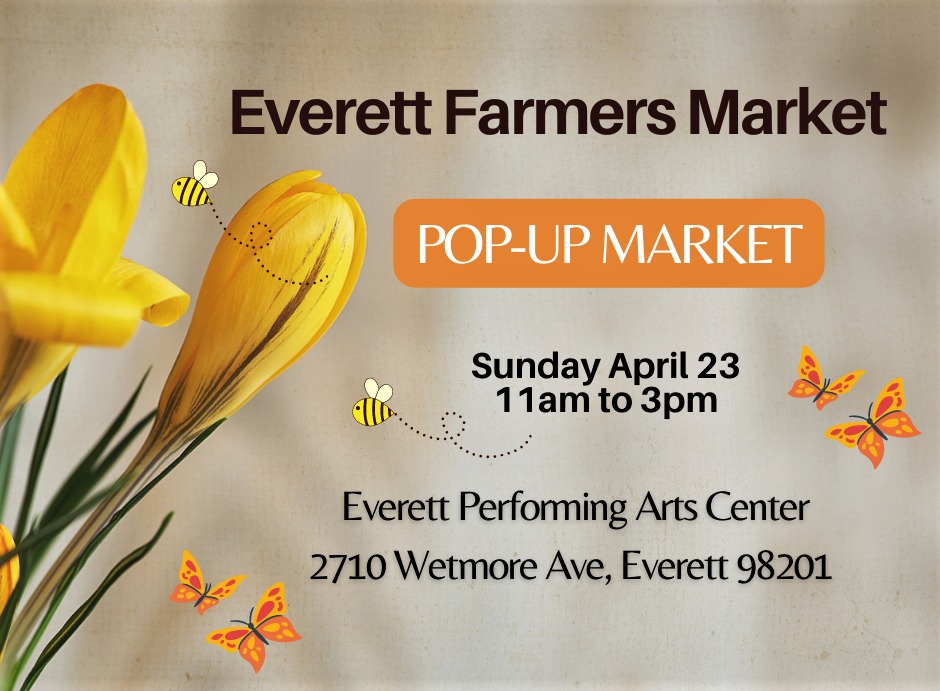 Popup! A once-a-month experience in the City of Everett, prior to the 2023 Season.
Join us on April 23rd for the 3rd POP-UP of the year. click here to view vendors.
11am to 3pm at Everett Performing Arts Center 2710 Wetmore Ave Everett, WA 98201.
2023 Market Grand Opening will be on Mother's Day May 14th on Wetmore Ave. in the "Heart of the City".