The Everett Farmer Market is a great place to find for Dad this Fathers Day Weekend!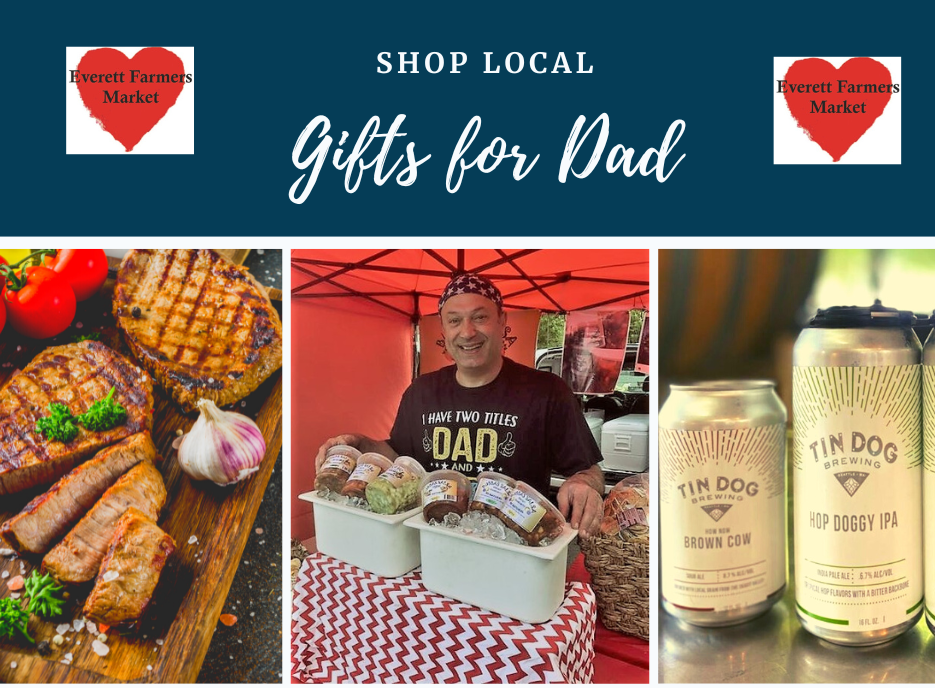 Pick up something special from Chuckanut Beef, Stoffel Farm, or Sea to Shore Seafood to throw on the grill. Grab a special concoction from Papa's Apothecary, Sage on the Mountain, Zooty or Ron's Balms to help Dad with his ailments or to pamper himself. How about a nice bottle of wine from Lopez Island Vineyards, Lupine Vineyards, Finnriver Cider or beer from Tin Dog Brewing. Prepare the perfect charcuterie board for him Salt Blade, goat cheese Northwest Whidbey Farm and add a spicy sauce from Bubba Salsa or BBQ The Black Flag.
The Farmers Market is filled with so much goodness this Sunday, for locally grown veggies, berries, fruit, plus sweet treats and even coffee. For complete list click https://everettfarmersmarket.com/all-vendors/and you can even pre-order from many vendors.