When I was growing up on the Olympic Peninsula, I often used to go into the foothills above Port Angeles with my grandfather to pick blackberries. We would fill up a few large empty coffee cans and deliver them to my grandmother, who would work her magic and make some terrific blackberry jam to have for months to come.
I discovered that there's some equally terrific jam at the Farmers Market and while they have blackberry, my personal favorite, there is much more. I recently talked with Becca Hyman, the "middle" generation of 3 Generations Jam and asked her a few questions.
3 Generations Jam is an interesting name. Who are the three generations and what are their respective roles in the process of making jam?
My mother (Jan), myself, and my two daughters (ages 4 and 7) are the 3 generations. My mother and I started the business as a partnership when my oldest daughter was just over a year old, hence the name. Originally my mother and I both made jam and did markets, however, as my mom has gotten a bit older she has transitioned into a less physically demanding side of the business. Now I make all the jam, along with help from "the other Becca" our beloved employee. My mom makes most of the syrup and makes sure that our licenses and permits are all up to date. My mother does one market on South Whidbey with my dad, and this year I have cut back to only one market myself as well due to my husband's career change. Luckily, we have Becca to pick up the slack, and she covers 3 markets per week (including Everett on Sundays) and helps in the kitchen twice a week. My daughters are our official taste testers. They also help with labeling and come to the Anacortes market on occasion and help me there."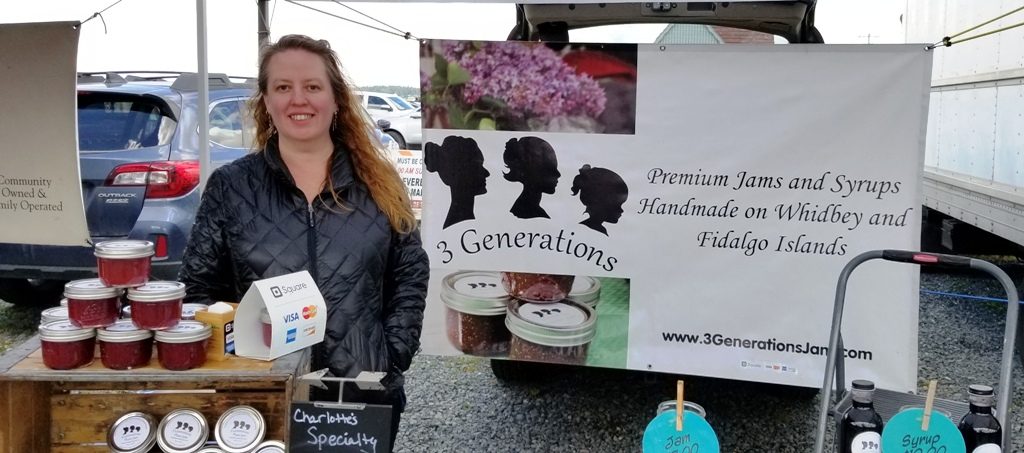 Was this at one time a hobby that evolved into a business?
Not really. We both grew up making jam, but we had not ever intended to do it this much! My mom started trading jam with some of the vendors at her farmers market for their goods, and they convinced her that there was a need. She asked me to help out if she ever needed a break, but I refused unless we fully went into business together as a 50/50 partnership! 🙂
Where specifically do your ingredients come from?
Most of our berries come from Swanson Brothers farm in La Conner, and most of our stone fruits come from Smallwood farm in Okanogan, Wash. Our rhubarb we get from Moondance Farm in Acme, WA or Case Farm on Whidbey Island. Pectin is From Pamona Pectin, out of California, and we use C&H Sugar because it is pure cane sugar and is non GMO. We buy Organic Turkish Figs for our fig Jam.
How long have you been coming to Everett Farmers Market?
This is our 3rd year in Everett.
What flavors will you have available for sale at Everett Farmers Market?
Every week we have our 7 classic Jams available: Heavenly Fig, Blackberry, Marionberry, Peach, Raspberry, Strawberry, and Triple Berry. In addition we
do a different Specialty flavor each week, and that rotates. Our specialty flavors are ones that may be a little unique and different, or something that is harder to find.
What are the favorite jams of the three generations?
Jan's favorite is Marionberry, mine is Raspberry, and the girls love strawberry. Honestly, a lot of our specialty flavors are my favorite too – it's just so hard to choose!
It is indeed. Fortunately 3 Generations Jam has something for everyone. Thanks, Becca!
More information about 3 Generations Jam and where to find their products can be found at www.3GenerationsJam.com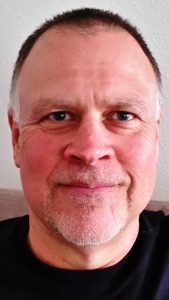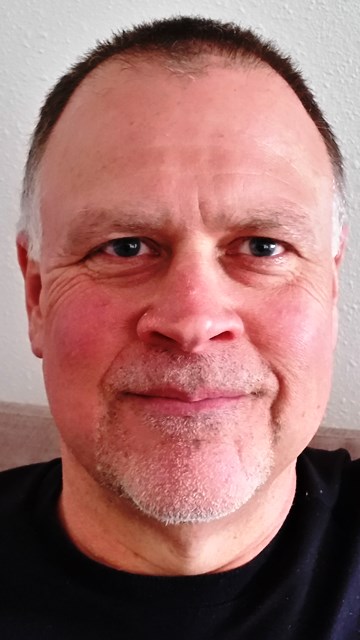 Joe Clark is a retired Boeing Project Manager. He enjoys volunteering, writing, exercise, discovering new things in Snohomish County, and trying to grow the perfect jalapeno peppers at his Bayside P-Patch plot.