One of my favorite things about Everett Farmers Market is all of the unique things you can see and buy on any given Sunday. A great example of this is Dogatella, offering clothing and other accessories for your four-legged companion. I recently stopped by to chat with Joy Barnett, owner, proprietor and clothier of Dogatella.
The first thing I want to ask is how did you get the idea to offer such unique products for sale?
I was a costume designer for theater productions and an office manager for a veterinary clinic. I decided to spice up an otherwise boring line of options for our furry friends. I take pride in providing one of a kind fashion, custom fittings for those hard to fit dogs, and safe products with an emphasis on upcycling as much as possible. I have an extensive collection of costumes, fabrics and notions from all over the world to choose from.
Where did the name "Dogatella" come from?
I had a dream about Papillons and Golden Retrievers walking in a Donatella Versace couture fashion show in Paris. Hence Dogatella canine couture
Can you describe the product line that we can expect to see at Everett Farmers Market?
I call it Fly Fashion for Fluffy and Fido.
Do you make most of the items yourself or are they acquired from somewhere else?
I am the original designer, creator and marketing minion with help from my model, a papillon dog. My daughter Jasmine and my husband handling the heavy lifting.
Do you make anything for our furry friends other than dogs?
Yes, and I recently startedCatatonic: a state of stupor or really fun for catsorganic catnip toys. My daughter is a very clever writer and provides me with a plethora of options naming the products.
What is the most unusual thing you've sold to a customer?
A custom fit Seahawk Vest for a ferret named Macy. Last weekend I had a customer buy a floral shawl for a goose.
How long have you been coming to Everett Farmers Market?
This is my fourth year at Everett Farmers Market.
When can we find you at Everett Farmers Market for the rest of the season?
I will be at the new downtown Everett location in September until the end of the season.
Do you operate out of your home or another place of business?
My husband built me a new studio next to our home on Camano Island. We are still moving in!!
Are you the sole proprietor or do you have others working for you?
It's just me (with help from my family), but sometimes a few of my chickens sneak in to see what's new.
What other events do you participate in?
I often donate gift baskets for local animal shelters and charity benefits I am passionate about.
Is there anything else that you would like to mention for this story?
Just that I really enjoy what I do!
Thanks for the conversation, Joy. And I'm certain that anyone who stops by your stand at the Market enjoys what you do, as well.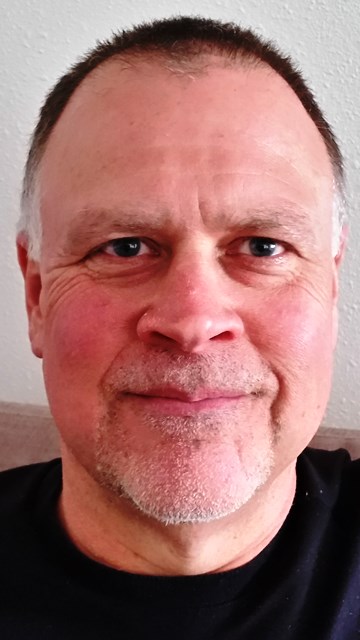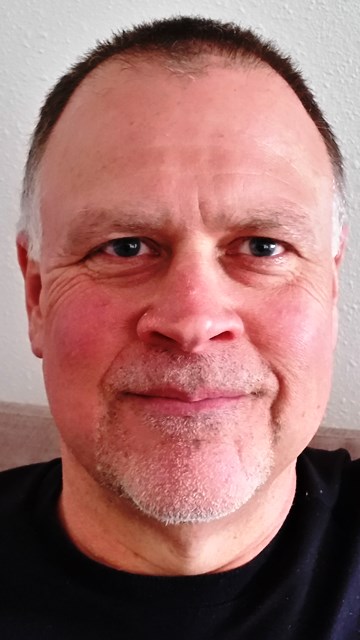 Joe Clark is a retired Boeing Project Manager. He enjoys volunteering, writing, exercise, discovering new things in Snohomish County, and trying to grow the perfect jalapeno peppers at his Bayside P-Patch plot.