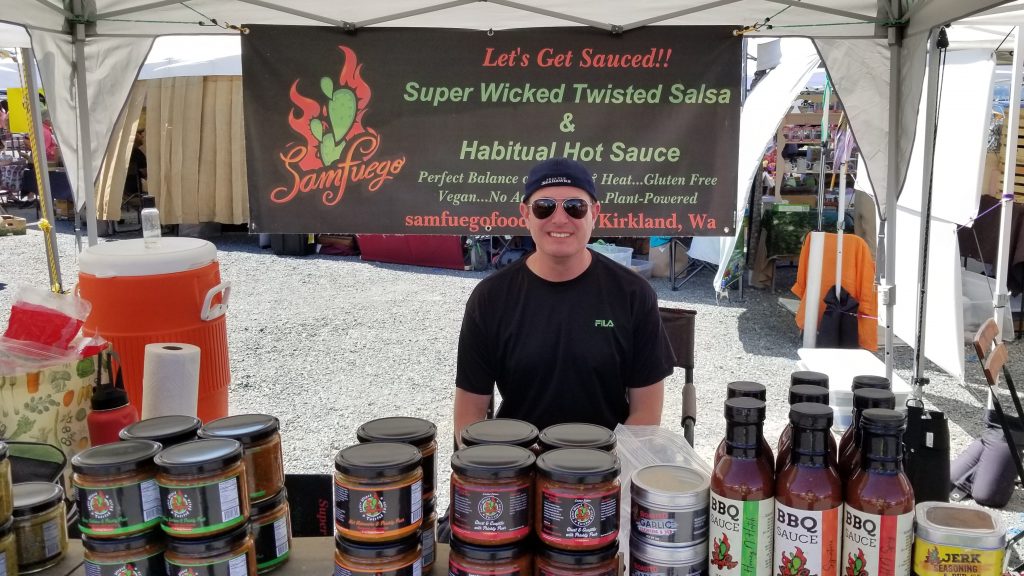 Full disclosure: I am a chilehead. A chilehead is someone who has no idea how many quarts are in a gallon but can immediately tell you how many Scoville units of heat are in a serving of Tabasco sauce (the answer is 5,000 units by the way). A chilehead is someone who thinks that a tortilla chip is simply a means of carrying spicy salsa to your mouth.
This is why I was particularly enthused to meet and talk with Mike Samphire founder of Samfuego Foods, newcomers to the Everett Famers Market this season. To quote from their website they are all about Super Wicked Twisted Salsas & Habitual Hot Sauces.
How long has Samfuego Foods been in existence?
Samfuego Foods opened for business on June 3, 2016, so a little over two years.
What is your background in the culinary world?
I have worked as a local chef in the area for over 25 years. For the last few years up until Samfuego Foods I worked as a chef with Google in Kirkland.
What motivated you to produce a line of salsas and hot sauces?
Being a spice lover, I was always looking for salsas and hot sauces that provided different levels of heat as well as a well-rounded balance of flavors. The one thing I always noticed is the amount of sugars and preservatives in these products, along with disappointment in heat level promises. This prompted me to experiment on my own and hence Samfuego Foods was created beginning with one product, Spicy Serrano and Prickly Pear Salsa. Our line has grown from there.
Prickly pear fruit is something we don't see a lot of in the Northwest. What do you like about using it as a key ingredient?
I discovered the prickly pear cactus on a trip to Sedona, Arizona. I noticed it was used in many restaurants down there which intrigued me. In working with the prickly pear cactus I quickly discovered it helped balance the acidity in both the salsas and the hot sauces by basically doing the job of sugar. Through using prickly pear I am able to create products that are plant based and all-natural while adding a unique depth of flavor in each of the products. In a couple of our products I incorporate the Nopales (cactus pad) which adds a crisp and refreshing taste to our Verde products.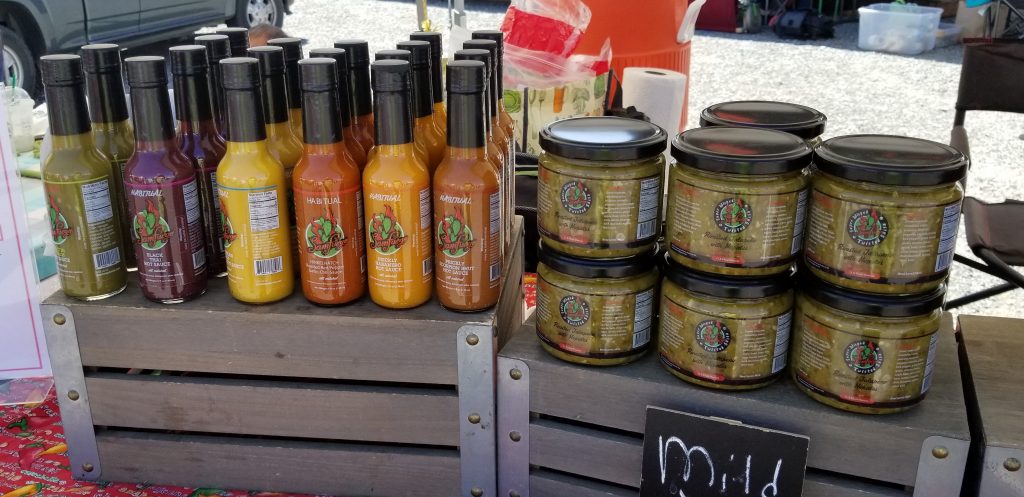 Everett Farmers Market has a local focus. Where do some of your ingredients come from?
We really try and buy as local as possible. We have purchased some of our peppers from Tonnemaker Farms (Woodinville) and Alverez Farms (Mabton). We are hoping in the coming year to partner with a grower in Eastern Washington to grow our peppers for us.
How many different products do you offer at Everett Farmers market and which one(s) are the most popular with your customers?
We offer seven different hot sauces and four different salsas. New to our line are three flavors of barbecue sauces, a pepper jam, seasonings and rubs. Our top selling products are Hinkel Hatch Roasted Red Pepper and Garlic Chili Sauce, Spicy Serrano Salsa, and a toss up between our Scorpion Hot Sauce and the Ghost and Guajillo Salsa
For me, the hotter the better. Which of your hot sauces would most satisfy this requirement?
Prickly Scorpion Bhut has been our hottest sauce and does very well but have recently added an even hotter sauce I named "Onyx" made with the reaper pepper. We debuted this sauce at a Hot Sauce Expo last weekend and sold out! Though both are hot there is still the added balance of depth and flavor which will always be my goal. "Heat with flavor!"
What is your personal favorite hot sauce or salsa?
My favorite has always been the Scorpion Sauce though the Onyx is growing on me.
Your wife Lynda is also a partner in Samfuego. Does she have a favorite?
Lynda loves the Prickly Habanero, our simpler sauce, which has a prominent habanero flavor balanced with fresh ginger and carrots. She pretty much uses it on everything but also sneaks that Caribbean Gold in, our tropical hot sauce. Being a coconut fan, she finds creative ways to incorporate that into a meal.
Thanks for the chat, Mike. With so many hot sauces and salsas to choose from it'll be a difficult choice to determine which I want to try next time I'm at the Market. But somehow I think I'll be up to the challenge. More information about Samfuego Foods can be found at their website https://www.samfuegofoods.com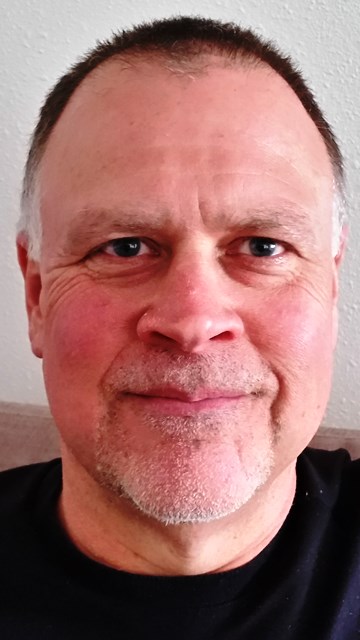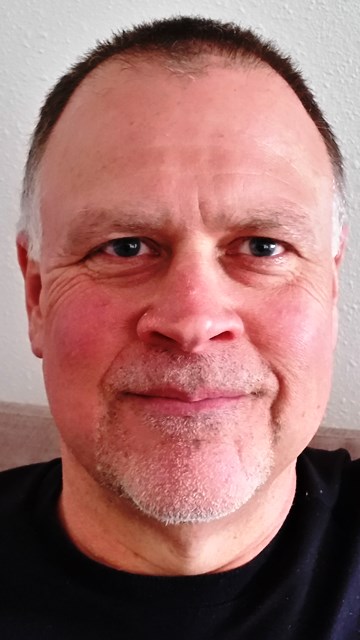 Joe Clark is a retired Boeing Project Manager. He enjoys volunteering, writing, exercise, discovering new things in Snohomish County, and trying to grow the perfect jalapeno peppers at his Bayside P-Patch plot.