On a recent stroll through the Everett Farmers Market, I noticed that there was a large crowd congregating around Breadfarm. I've certainly heard of them but wanted to learn a bit more, so I caught up with co-owner Renee Bourgault last week with a few questions.
What is the story of how Breadfarm originated?
Breadfarm started in July 2003 and was the brainchild of Scott Mangold and myself, baker-by-marriage wife Renee Bourgault. As a trained chef, Scott fell in love with baking and pursued formal education at the Ritz Escoffier in Paris, and the Culinary Institute of America in Napa, California . Scott started his professional baking career at Black Bear Bakery in Portland and Grand Central Bakery in both Portland and Seattle. Eager to get out of the city, we found both a bakery location and a house in the rural village of Edison. A native of Burlington, Scott was excited to return home and begin baking naturally leavened artisan loaves.
Where is Breadfarm located?
Breadfarm is located in quaint Edison, at the base of scenic Chuckanut Drive in Skagit Valley at 5766 Cains Court, Bow, WA 98232 We are about 45 miles north of Everett, between Mt Vernon and Bellingham. Our shop is open daily 8am-6pm daily and is filled with deliciousness! Not only do we have fantastic breads, but lots of different cookies, European styled viennoisserie pastry, house made pantry staples, small batch jam and even fresh ground peanut butter.
How many employees do you have?
Breadfarm has 15 full-time and 7 part-time employees and a few seasonal folks on our staff to help us during our market season. We produce between 600-1200 loaves a day and deliver daily to farmstands, restaurants, and grocers in Skagit and Whatcom Counties.
How long have you been at Everett Farmers Market?
We started vending at Everett Farmers Market in 2010! The Market is our only sales venue in Snohomish County.
Where do your ingredients come from?
We live to source locally and have been since we opened. Our location is pretty ideal and makes buying local, direct and in-season easy. We're surrounded by farmers with local herbs, potatoes, strawberries, honey, rhubarb, blueberries, hazelnuts, eggs, dairy and WHEAT!! Having access to both Fairhaven Mills and Cairnsprings Mills both within 10 miles of us, gives us the freshest flour possible! In 2016, we built a stone mill to begin milling our own flour. It was installed last summer and we've been playing around with how we can mill our own flour. At the moment, it's more a hobby for Scott, but he's anxious to begin regularly milling flour for our loaves.
What can we expect to see and buy at Breadfarm in Everett Farmers Market?
We bring our best sellers to the Everett Farmers Market! Including a variety of hearth-baked, naturally leavened artisan loaves, sliced sandwich breads, burger buns and hoagies. In addition to rustic European pastry with seasonal toppings, shelf stable pantry staples such as Shortbread Cookies, Crackers, Granola and Dog Treats!
What is the most popular item you have at the Everett Farmers Market?
Stoneground Wheat Miche! Naturally leavened and loaded with flavor, this loaf features fresh milled stoneground wheat from Fairhaven Mills in Fairhaven. A traditional European loaf, the Miche is 2 kilos (approximately 4.4 pounds). We sell ours by the quarter, the half or the whole. The Eastern European community in Everett loves it, as do families with lots of mouths to feed, best yet, because of its size, it retains moisture and lasts for a full week!
People also love the Rosemary Dinner Rolls, a sourdough white roll with fresh, local rosemary and coarse salt on top! And I'd be a fool to not mention the Sour Cherry Lemon Bread. A nice soft light wheat, with organic sour cherries, lemon juice and zest and a touch of honey, this is a crowd pleaser! Toasted with butter and honey, as French toast, it's a great breakfast bread.
What is your personal favorite thing that comes out of the oven?
The Samish River Potato Bread is a favorite, using local 98232 Skagit Russet Potatoes from just up the road and fresh milled Skagit grown wheat from Cairnsprings Mill. It's got a nice tang from the natural leavening (sourdough) and the whole roasted potatoes. It's moist and is a great table bread, makes fantastic sandwiches, French toast, you name it, the Samish River Potato Bread is our go-to! Not just me, but it's also our #1 best seller.
Thanks for the conversation, Renee!  I'll look forward to seeing you and your team at the market this season. For more information about Breadfarm, check out their website at https://www.breadfarm.com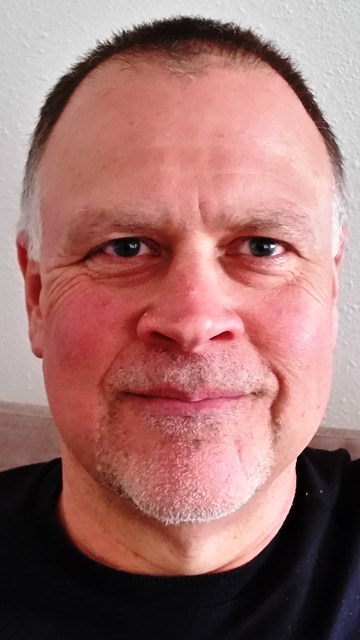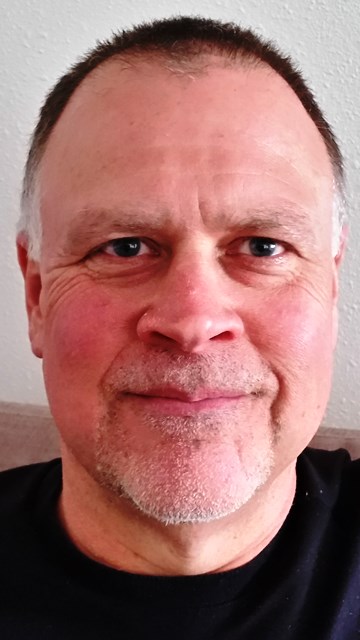 Joe Clark is a retired Boeing Project Manager. He enjoys volunteering, writing, exercise, discovering new things in Snohomish County, and trying to grow the perfect jalapeno peppers at his Bayside P-Patch plot.