A lot of people have been waiting for this for a long time. Customers, vendors and volunteers were there in large numbers for opening day of Everett Farmers Market, held on Mother's Day as is the tradition. In 2021 the Market will be open from 11am to 3pm each Sunday through October 31st. Seniors and high-risk customers can shop early starting at 10:30am.
We like to get there early, just after the 11am opening. We were glad we did, as when we left 40 minutes later there were folks waiting to get in at both north and south entrances. I was told that the wait in line was not long, but was necessary to comply with current Washington State capacity requirements. We're all looking forward to the day when crowds will no longer be a big issue!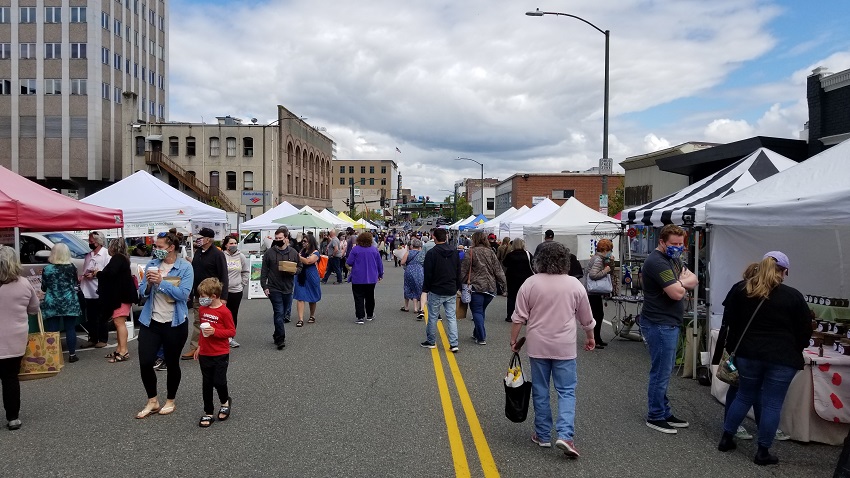 A couple of things stood out for me on that sunny Sunday morning. First, the flower vendors were doing a brisk business. Hey, it was Mother's Day after all and yes indeed we had a nice bouquet of beautiful yellow flowers when we started our walk home, to go along with some delicious cupcakes.
The other thing was the number of new merchants at the Market. Items which included baked goods, books for children, and Indian street food were noted among several others. I'll be looking forward to meeting and writing about some of them throughout the upcoming season.
But for now, welcome back Everett Farmers Market! Remember to check the website https://everettfarmersmarket.com/sunday-map/ to see the Sunday Map of Vendors.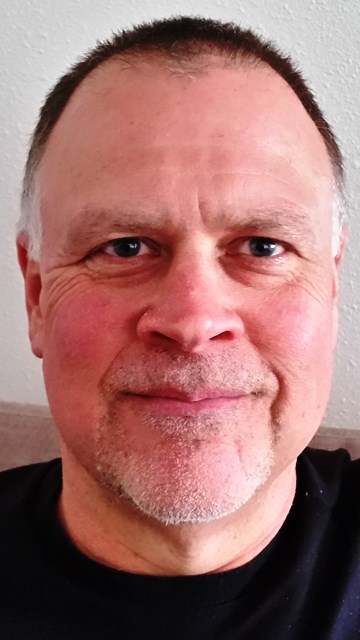 Joe Clark is a retired Boeing Project Manager. He enjoys volunteering, writing, exercise, discovering new things in Snohomish County, and trying to grow the perfect jalapeno peppers at his Bayside P-Patch plot.