Do you like baked goods? I guess that's sort of a rhetorical question. Who doesn't like baked goods? I have yet to meet that person. Here's another newcomer to Everett Farmers Market. Deborah Moore of Forever Moore Sweets brings baked goodness to the Market every other week. (Full disclosure: early in the season we brought home a set of "Neapolitan" cupcakes. Strawberry, vanilla, and chocolate. And they were really, really good. I recently had a chance to talk with Deborah about what she's up to.)
Tell us a bit about yourself and what life was like before Forever Moore Sweets was launched.
Before launching FMS I was an engineer at Boeing for 26 years facing a layoff. Baking is therapy for me so I figured that I could take some time to bake and catch up on some baking classes and tutorials (while looking for a new job).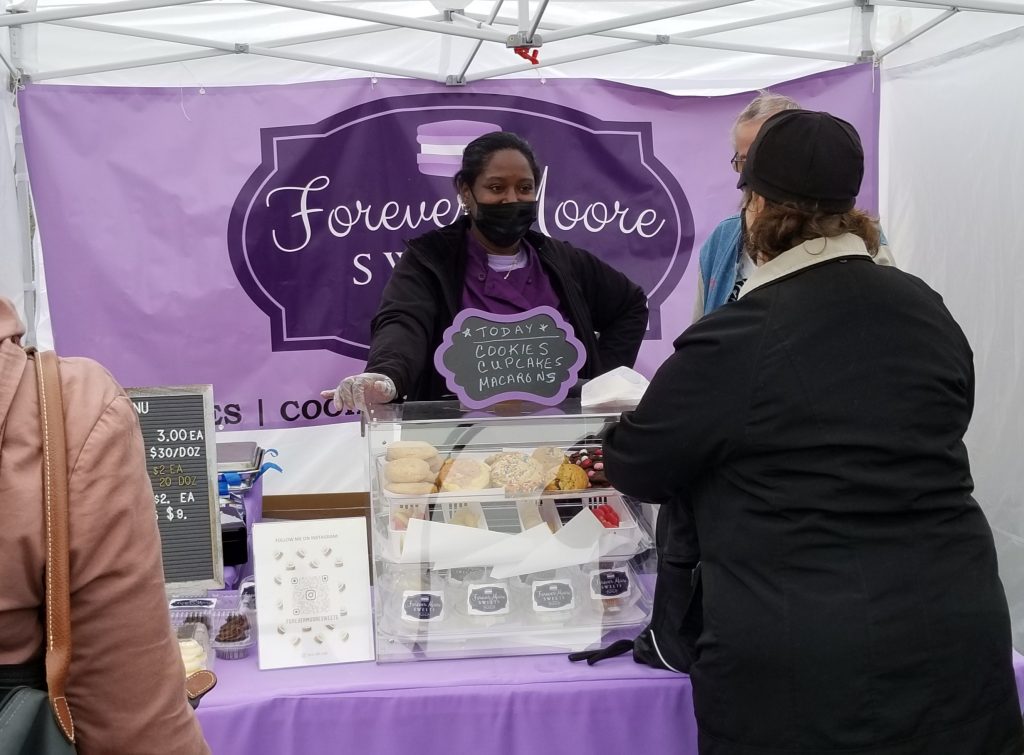 When did Forever Moore Sweets get it's start and what inspired you to do this?
FMS unofficially started in 2017 after I was laid off from Boeing. It was a plan that I have always had in the back of my head for when I retired but with the encouragement of a good friend, I decided to put my plan into action.
Very nice! How many years have you been baking?
I can't remember was when I wasn't baking. Even when I was in elementary school, I loved to cook, bake and watch Julia Child. When I had the chance, I would convince my mother to let me bake to try out a recipe that I had found.
Julia Child was the best. Have you had any formal training as a baker or are you pretty much self-taught?
I would say both. In 1999, I fulfilled a dream of going to culinary school at the Art Institute of Seattle. I worked full-time in the day and then went to culinary school full-time at night. I did that for nearly 2 years. I do not know that I can say that I was "self-taught". I watch a lot of tutorials and get a quite a bit of knowledge from numerous baking groups on Facebook. I try to follow and learn from many artisans whose work that I admire and try to aspire to.
Anyone else involved in the business aside from yourself?
When it comes to the baking part, its all me. I "employ" my husband, Bob, as the company taster. He also helps me quite a bit with the Farmers Market. I do not think I would be able to do it without him.
What can shoppers expect to see in the display case at Everett Farmers Market?
So far, I've been offering cookies, macarons, cupcakes, brownies and s'mores kits.
S'mores are required eating at campgrounds as far as I'm concerned. Knowing it's only been a few weeks for you, what is the most popular item you have at the Everett Farmers Market?
Even though it's on my logo, I am very surprised at how popular the macarons have been. I'm looking forward to offering a larger variety of colors and flavors in the near future.
If you could bake one thing just for yourself, what would that be?
That's a tough question. I love anything that I can enjoy with a nice hot cup of tea or coffee (depending on my mood). I guess I would have to say that I would make myself a vanilla-bean poundcake.
You also do custom orders (some of which look like pieces of fine art, I'll add). Tells us about that.
Yes, I also make cupcake bouquets, custom cakes and custom decorated cookies. Last year, my husband paid me to make my own birthday cake, so I made myself a chocolate Louis Vuitton purse cake. Lavender, of course. Some people even thought it was a real purse. That was a great compliment.
Anything else you'd like to mention that I didn't ask?
I just want to say that I am delighted that I took the leap out of my comfort zone and decided to be a vendor at the Everett Farmers Market. I am learning so much in just the few weeks that I have attended, and I enjoy meeting the people that come to the market.
Thanks for the conversation, Deborah! I'll look forward to seeing you at the market every other week for the rest of the season.
Thank you so much for taking the time to interview me, it's been my pleasure!!
For more information about Forever Moore Sweets, check out Deborah's website at https://www.forevermooresweets.com/ or look for her on Facebook and Instagram.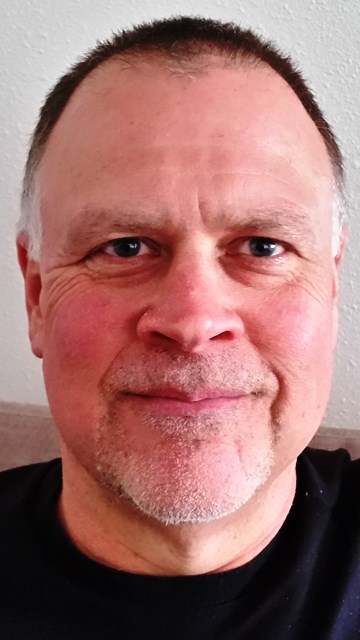 Joe Clark is a retired Boeing Project Manager. He enjoys volunteering, writing, exercise, discovering new things in Snohomish County, and trying to grow the perfect jalapeno peppers at his Bayside P-Patch plot.