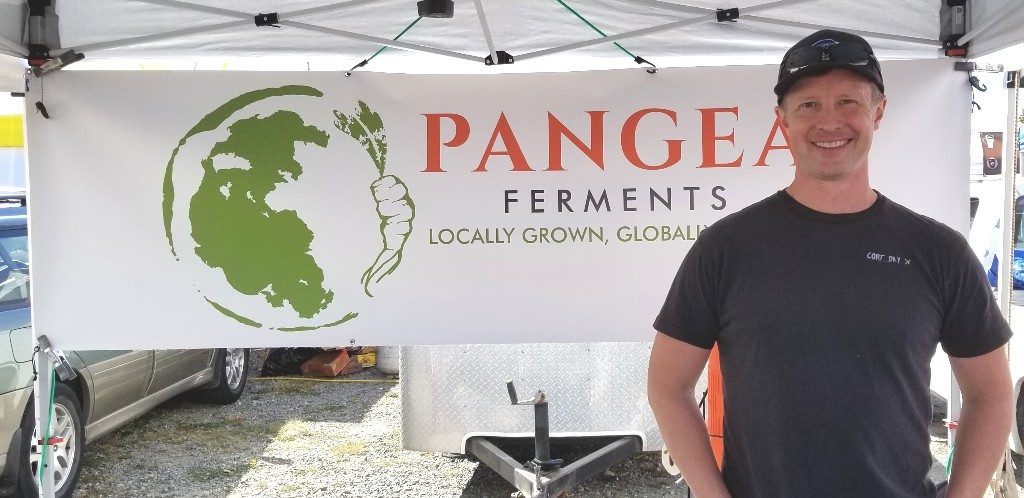 Fermentable foods have been around for a long time. A really long time, in fact. Winemaking has been around for 8000 years. Loaves of bread that rose 4000 years ago have been found in Egypt. I'd imagine that they taste pretty stale these days though. Of course, the fermentable food universe consists of far more than bread and wine, especially when you add raw fermentables to the mix. Fortunately for visitors to Everett Farmers Market there is an ideal place to get your raw fermentable food fix.
It's called Pangea Ferments and is owned and operated by husband and wife Braeden and Chika Kaemingk. In case you're wondering about the name, according to their website Pangea was the name given to the last known supercontinent. I recently asked Braeden about his business and fermentable foods.
How long has Pangea Ferments been in existence? Pangea Ferments began late 2015, though fermented concoctions and the concept rested in our kitchen long before.
Where is the company located? We are based in Bellingham.
You've done some traveling overseas and learned about fermentable foods. Tell me a bit more about that.
I'd lived in Japan for 4 years. Japanese cuisine is full of fermented and pickled foods of which I became familiar with and loved. Miso, natto, sake and nuka (bran) ferments are just a few of my favorite Japanese fermented foods. I've been working on bringing a few of these ferments to the lineup for over a year. Some of the challenges have been making naturally fermented versions of foods that I'd come to know as pickled products (in vinegar). The flavors and variables involved in fermenting food are complex and certainly require more time than does a quick pickle type method of preservation.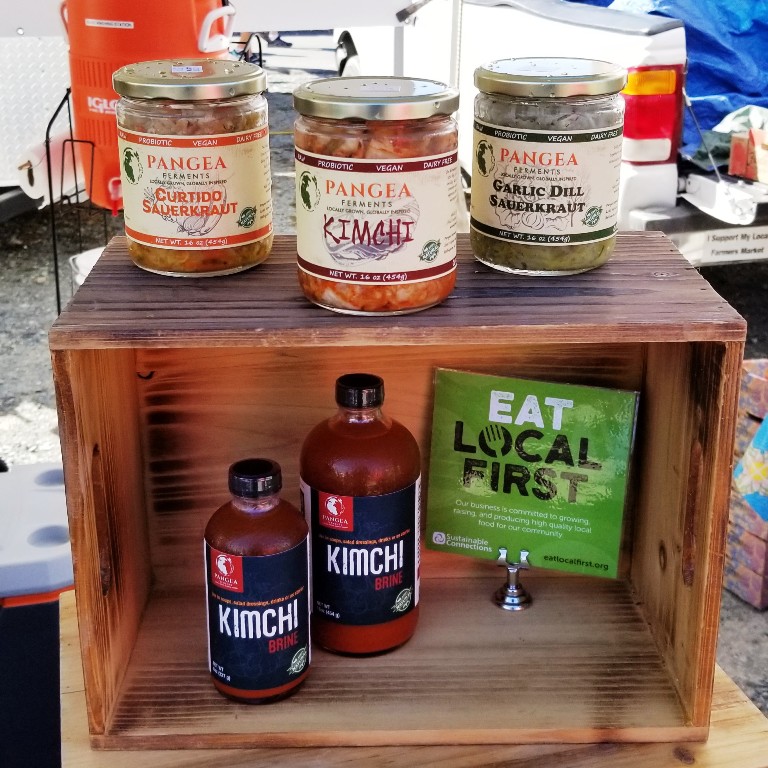 I hear a lot about fermentable foods having benefits for better health. Why is that?
One of these is simply that more of the food we have access to has been stripped of any familiar digestible nutrients. Not only do we get the most benefit from eating whole, organic, raw foods but our guts need the healthy bacteria that naturally reside on these foods to replenish our healthy bacteria stock. Fermenting food allows us to not only preserve it, but creates an environment that encourages healthy bacteria (typically lactobacillus strains) to proliferate. What that means for us is through fermentation we are left with a food laden with the same raw nutrients that you started with, plus a probiotic rich, more easily digested and great tasting addition to any meal.
Where specifically do your ingredients come from?
We source the majority of our ingredients from local farms. The bulk of our produce needs are of course cabbage. Two of our biggest growers are Cloud Mountain Farm in Everson and Ralph's Greenhouse in Mt. Vernon. Our smaller needs come from various farms primarily in Whatcom County.
What are some popular dishes people can make at home which use your fermentable products as an ingredient?
Well we currently have 6 products that we bring to grocers and markets. Our garlic dill sauerkraut makes a zesty addition to any brat or burger, but as many have heard me say at the market it would be great anywhere you would use a pickle. A few quick and satisfying kimchi options would be on spring rolls, in an omelette or in a rice bowl. The curtido sauerkraut was our most recent addition to the lineup and makes for a great taco topping.
How long have you been coming to the Sunday Everett Farmers Market? This is my first season at the Everett Farmers Market
What products do you have available for sale at the Market? Right now at the market you would find our traditional kraut, Three Seed Sauerkraut (Dill, Caraway, Celery), Garlic Dill Sauerkraut, Curtido Sauerkraut, Kimchi and Sliced Pickles.
What is your favorite fermentable food? My favorite ferment continues to be kimchi. It packs a lot of flavor and is so versatile.
What is Chika's? Chika's favorite will hopefully be revealed at the market before too long. All will just have to stay tuned.
Thanks, Braeden! I definitely agree with you about your kimchi. It's delicious right out of the jar and filled with good things my doctor would put his stamp of approval on as well! More information about Pangea Ferments can be found on their website https://www.pangeaferments.com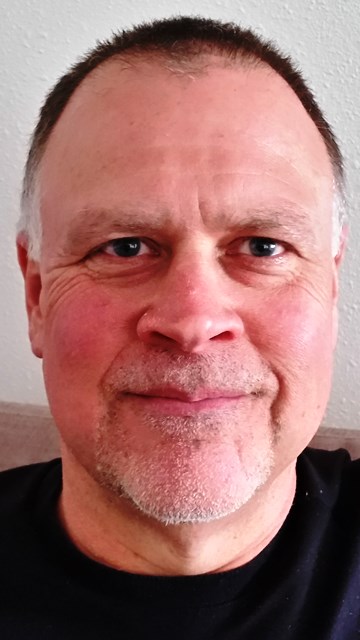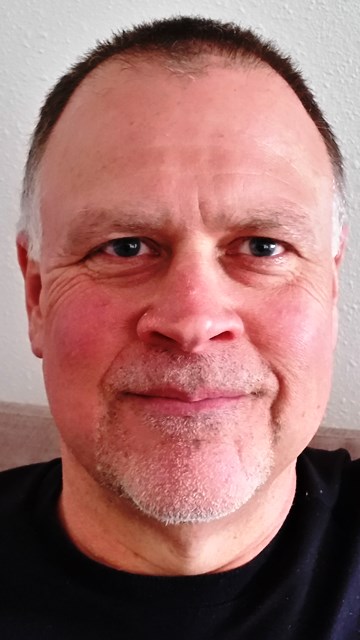 Joe Clark is a retired Boeing Project Manager. He enjoys volunteering, writing, exercise, discovering new things in Snohomish County, and trying to grow the perfect jalapeno peppers at his Bayside P-Patch plot.